Adults love Halloween as much as kids do. And there's nothing more fun than hosting a Halloween party for all your adult friends to enjoy.
But how do you go about planning and executing the perfect Halloween bash? By following our handy guide, of course! We'll take you through every step, from picking a theme to fun games for your guests.
Step #1: Planning the Party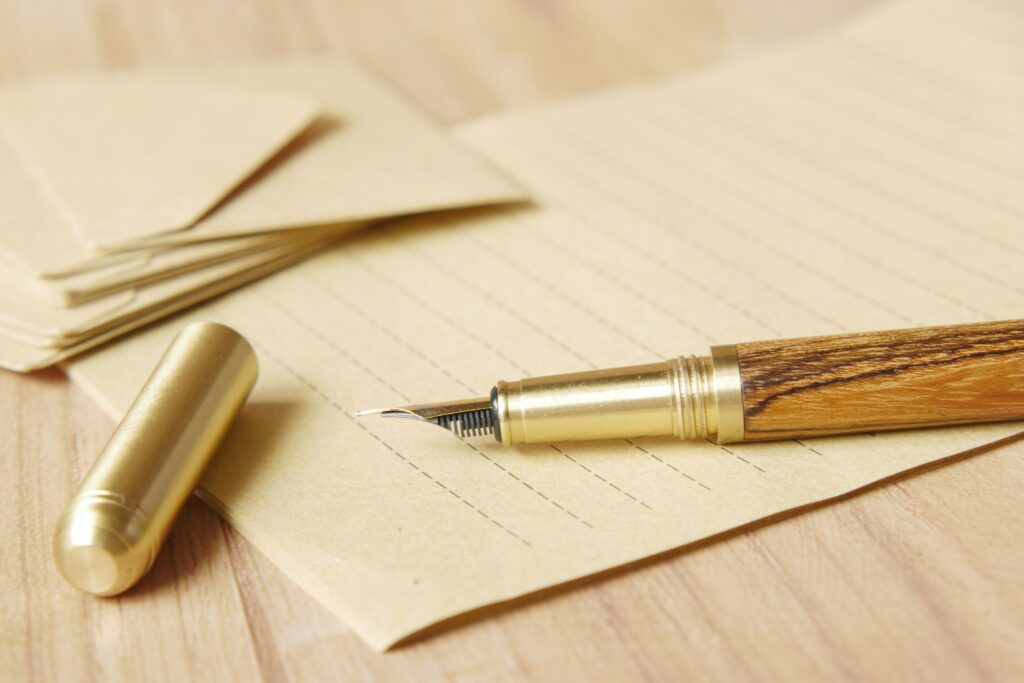 Pick a Time and Date
Start by picking the time and date of your party. Do you want it on October 31st, or would the weekend before be better? What time of day works best for your friends, and how late do you want the party to go?
Pick a Theme
Next, decide on a theme for your Halloween party. It makes choosing decorations, costumes, and food easier, although this isn't a necessary step. Theme ideas include:
Graveyard
Classic Halloween movies
Hocus Pocus
Beetlejuice
Haunted carnival
Send Invitations
Finally, it's time to invite people! Create a cute invitation in Canva and send it digitally or physically to your guest list. Make sure to include all the essential information, such as time, date, theme, costumes, and what to bring.
Step #2: Party Decorations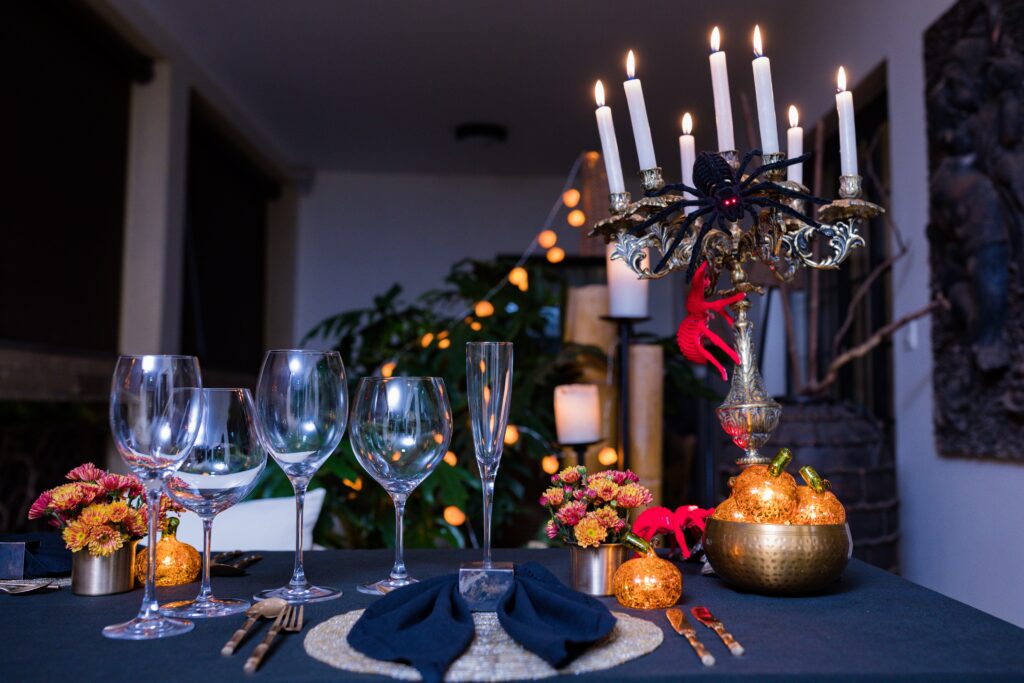 The kinds of decorations you use all depend on your party theme. But here are some ideas beyond putting pumpkins everywhere.
Skulls and Skeletons
Bones of all kinds make great decorations for almost any Halloween party. Dress up skeletons and place them around the house to surprise guests. Set skulls in unusual spots, or use hollow ones as candy dishes.
Cobwebs
Faux spiderwebs are an easy way to add spookiness to your home. Drape them on everything, from the furniture to the mirrors to doorways.
Lighting
Dim lighting is essential for creating a spooky party ambiance. Reduce the amount of lights you turn on, switch bright bulbs for dimmer ones, and hang up string lights for the perfect creepy atmosphere.
Photo Booth
A photo booth doubles as decor and a fun party activity. Create a cool background and include lots of fun props- such as masks, spiders, and skulls- for picture-taking. To make it even better, use a Polaroid camera to take the photos for an old-fashioned look.
Fog Machine
Another way to add to the spooky ambiance is seeing up a fog machine. You can get one on Amazon and use it for all your future Halloween parties.
Outdoor Decor
Don't forget decorations outside your house to set the mood before guests enter. Consider putting gravestones in your yard, setting up skeletons on the porch, or adding spooky lights along your sidewalk.
Step #3: Food and Drink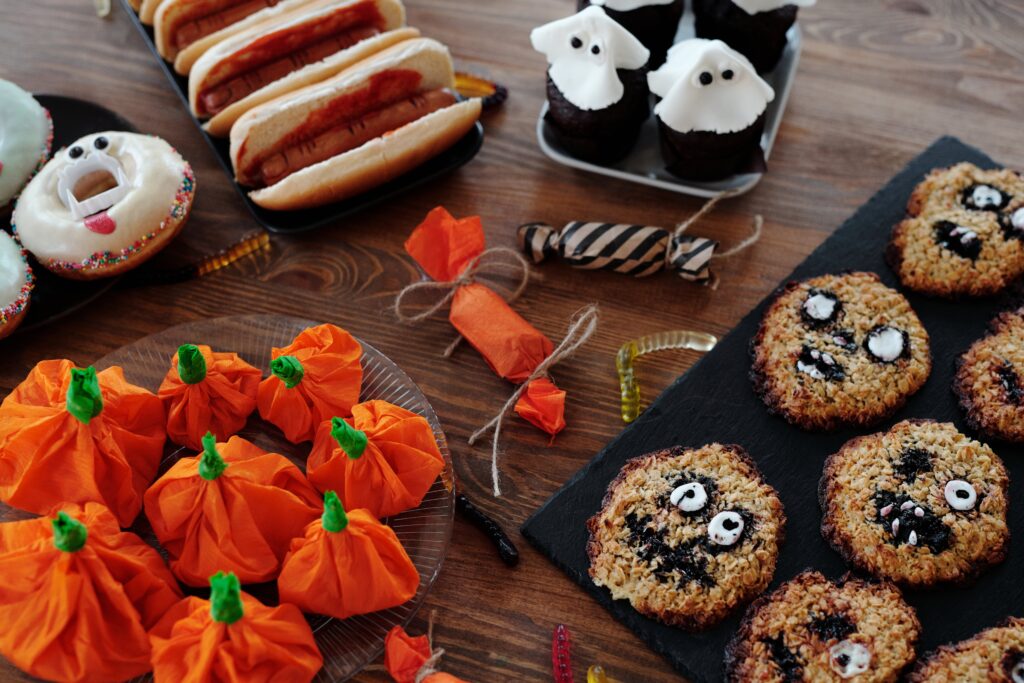 Make it a Potluck
If you don't want to do all the cooking, invite your guests to bring their favorite Halloween snacks to share. It'll reduce your stress and let them have fun creating spooktacular dishes.
Food Ideas
There are all sorts of creative Halloween party foods you can make. Dishes shaped like bones, eyeballs, brains, and pumpkins are all popular choices. Check out this post of 100 Halloween appetizers as a starting point.
Drink Ideas
Having fun themed drinks adds a lot to any party, whether or not they include alcohol. Try some of these Halloween cocktails or non-alcoholic punch recipes for you and your guests to enjoy.
Candy
It's not Halloween without some candy. Scatter dishes of sweets around the party so everyone can munch to their heart's content. You can even go all out and have full-size bars or homemade candy treats.
Step #4: Fun and Games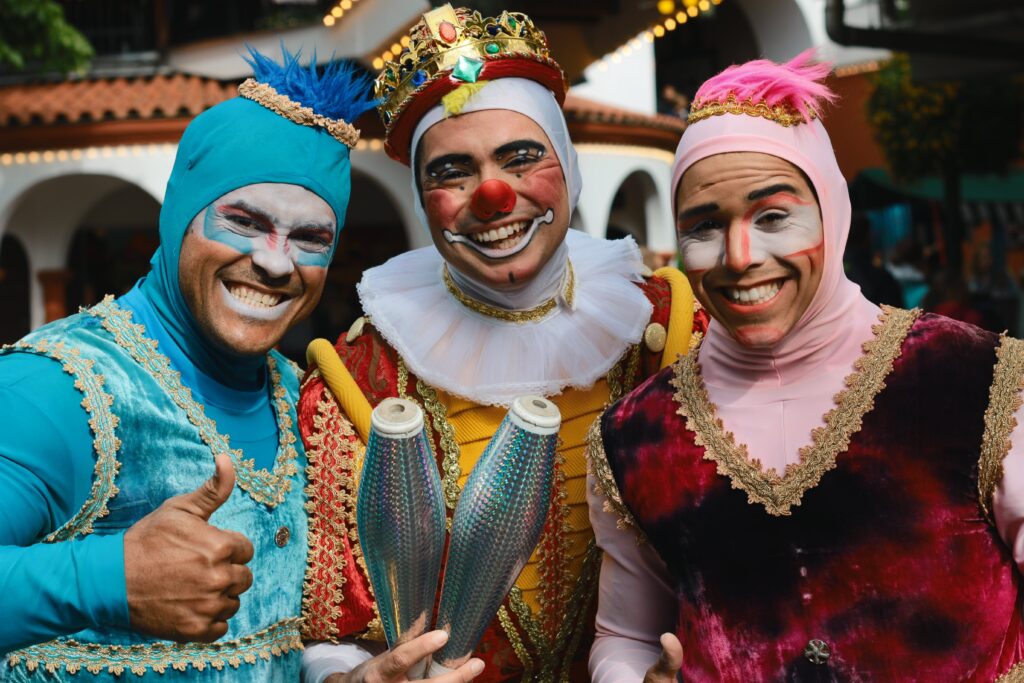 Parties can quickly get boring if you don't have games and activities planned. There are lots of ideas out there, but here are a few to get you started.
Costume Contest
Host a costume contest at your party to encourage people to dress up. Pick judges or have people vote on their favorite costume and reveal the results towards the end of the night. Prizes don't have to be hard, either. A little trophy, a $10 gift card to Starbucks or Amazon, or a Halloween prize pack are all fun.
Murder Mystery Game
Keeping with the spirit of the night, pull out a murder mystery game, like Hunt a Killer, for your guests to solve together. They often include fun riddles, puzzles, and even roleplaying. Plus, most of them work for any sized group.
Eyeball Beer Pong
It's the same game as beer pong, but you decorate the ping pong balls like eyeballs. The game is easy to set up and makes for a great icebreaker.
Halloween Charades
Create a list of Halloween-themed prompts and have a game of charades. Plan this one for later in the night so everyone can warm up and feel at ease with each other.
Mafia
Kids love this game, but it's still fun as an adult. It doesn't require any props, and your guests will enjoy returning to their childhood. (Haven't played before? Check out this overview of the game.)
Play a Halloween Movie
For a more chill party, consider ending the night with a showing of a Halloween classic. Pick something not so scary so all your guests can enjoy it.
Step #5: Hosting the Party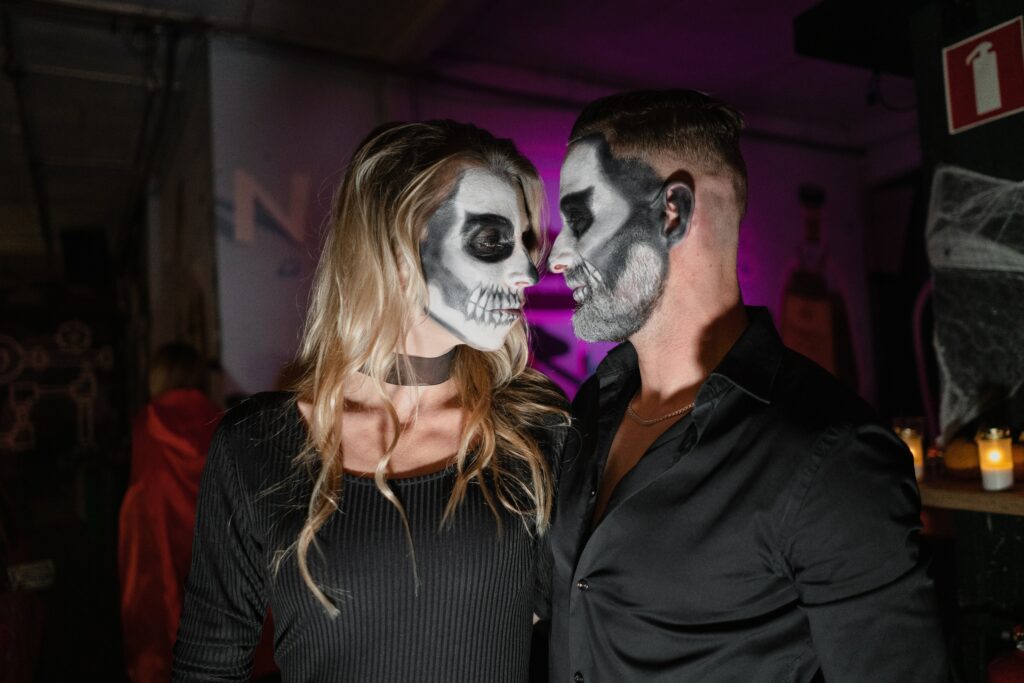 You've sent invitations, prepared the food, and decorated the house. All that's left is to have the party. Here are some tips for hosting your party and making sure everyone has fun.
Keep Music Playing
Parties without music get awkward quickly. Tunes keep everyone entertained and make nice background noise. Choose a Spotify playlist, connect your phone to a speaker, and hit play!
Have a Plan
Before the party starts, create a basic game plan for the order of events. You can change it as needed, but having a plan for the evening is helpful to keep guests from getting bored.
Include Party Favors
Send a goodie bag home with your guests, even if they are adults. Fill them with fake teeth, stickers, candy, or other little treats.
Have Fun!
Finally, don't forget to have fun at your party. You worked hard to make this happen, so it's time to enjoy the fruits of your labors.
---
The only scary thing about hosting a Halloween party is how much fun you'll have. So consider this your sign to plan one this year.