Are you the person who always overpacks for a weekend getaway, hauling around bags full of things you don't need and won't use? It's annoying and embarrassing, isn't it? Packing for a weekend trip is an art, balancing what you need and what you can do without.
Today, we have a guide to help you achieve that balance, covering everything from choosing a good bag to saving space. We've even included a complete packing list so you don't miss a thing. By the time you're ready to leave, you'll pack your bag like a pro without a single extra item.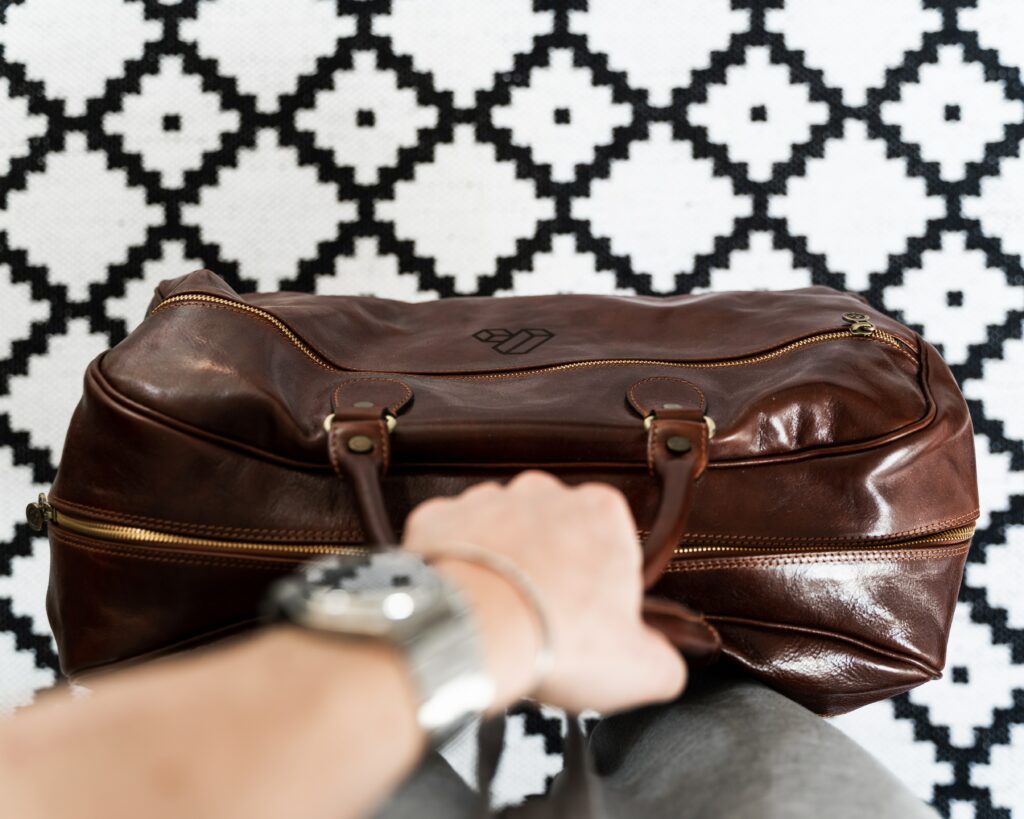 Choosing A Good Weekend Bag
If you take a lot of short trips, consider investing in a dedicated bag called a weekender. You can find of variety of them, but here are a few key features to look for:
Small enough to carry by hand
Spacious enough for three to four days of clothes
Sturdy construction
Handles and a crossbody strap
Pockets and compartments for organization
If you need a place to start, here are a few great weekenders you can find on Amazon.
Duffle Bags
This affordable travel duffle comes in six colors and has nine pockets to organize your travel items.
This quilted duffle bag is machine washable and comes in forty-five colors, meaning the hardest part is picking which one you like best.
Backpacks
This bag is small enough to wear as a backpack while still able to hold an entire weekend's worth of clothes and a laptop.
A classy backpack that's spacious and includes several pockets for easy organization.
Weekender Bags
This faux leather weekender has multiple compartments and a spacious shoe compartment.
A purse-style weekender with a variety of color options and lovely gold-colored hardware.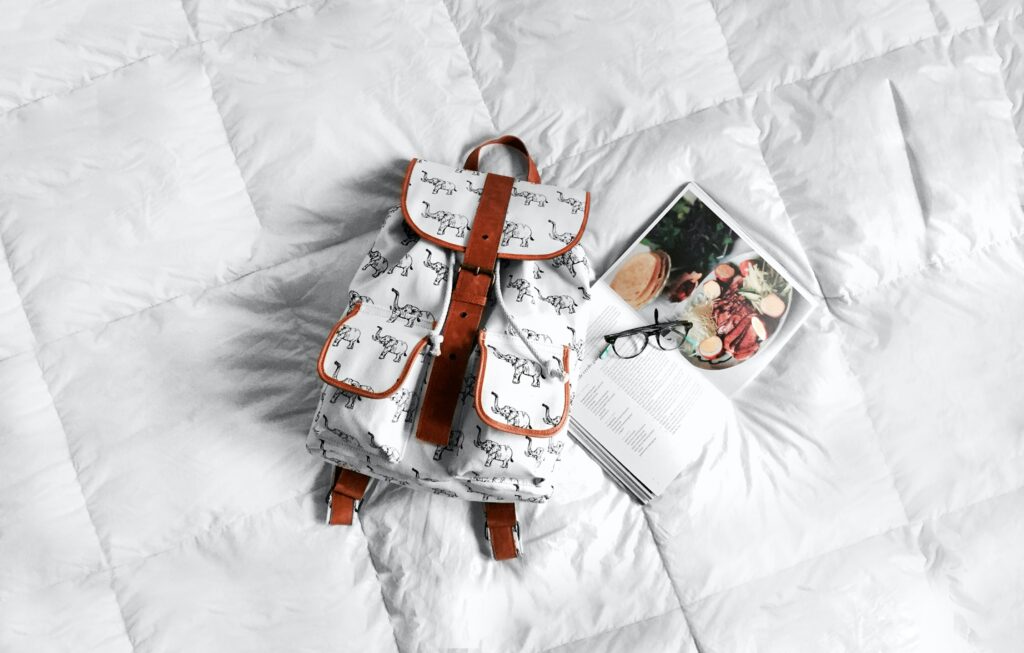 Before Packing Your Weekend Bag
Research
Before even you start packing, you need to research two things.
Where you're going. Will you need winter gear or a bathing suit? What's the weather like? Will you have to walk a lot?
Where you're staying. Do they have a blow drier or curling irons? Will they provide towels or toiletries?
Answering these questions will help you know what you need to pack, like a swimsuit, and what you can leave, like shampoo and conditioner.
Make a List
The key to minimal packing for a weekend trip is making a list. With a list, you'll see where you can cut back while ensuring you have all the necessities.
Start by writing down everything you must have. Then add all the other things you'd like to bring but could do without.
The final step is paring down your list. Do you need two pairs of pants? Both Converse and sneakers? Your phone and tablet? Be ruthless in eliminating anything you won't need.
Buy Travel Sized Toiletries
Toiletries are heavy and take up a lot of space in your bag, so only bring what you can't do without. This should be easy since you've already researched where you're staying and what they'll provide.
For the items you need, head to your local Target or Sephora to find travel-sized versions. Or, to save money, you can put products you already have in reusable travel containers. Just make sure they have secure lids that won't come open in your luggage.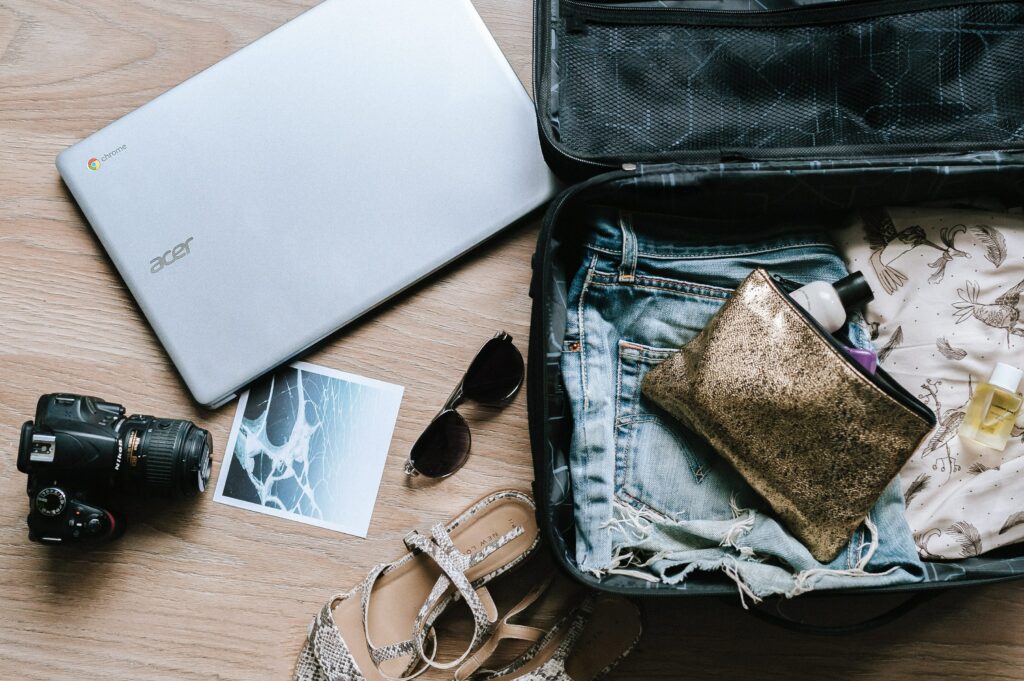 Packing Your Weekender
Roll Your Clothes
Rolling clothes saves space and helps prevent wrinkles. Only fold bulky items, like jeans or sweatshirts. Place them in the bottom of your bag with rolled clothes on top.
You can take this even further by bundling your outfits together. In the morning, you only have to grab one and get dressed.
What You Should Separate
Shoes. Pack them in their own compartment or bag inside your weekender to keep dirt off your clothes.
Toiletries. Store them inside a waterproof pocket or pouch. This way if they explode, they won't get all over your clothes.
Lingerie. Keep bras in their own mesh sack to keep them from getting lost in your bag.
Dirty clothes. Pack an extra reusable bag to keep dirty clothes and wet swimwear separate from everything else.
Jewelry. Buy a travel jewelry case so you don't lose pieces or find them in tangled knots later.
Saving Space In Your Weekender
Pack mix-and-match outfits. Pick pieces with a similar color scheme when choosing clothes so everything goes together. Bring one pair of pants and several tops to switch up your look effortlessly.
Put socks inside other items. Putting socks inside bras or shoes keeps them from getting crushed and saves space.
Leave the laptop. You won't use it anyway. Your phone is all you need.
Wear bulky items. Rather than cram a thick sweatshirt, boots, or jeans in your bag, wear them while on the road.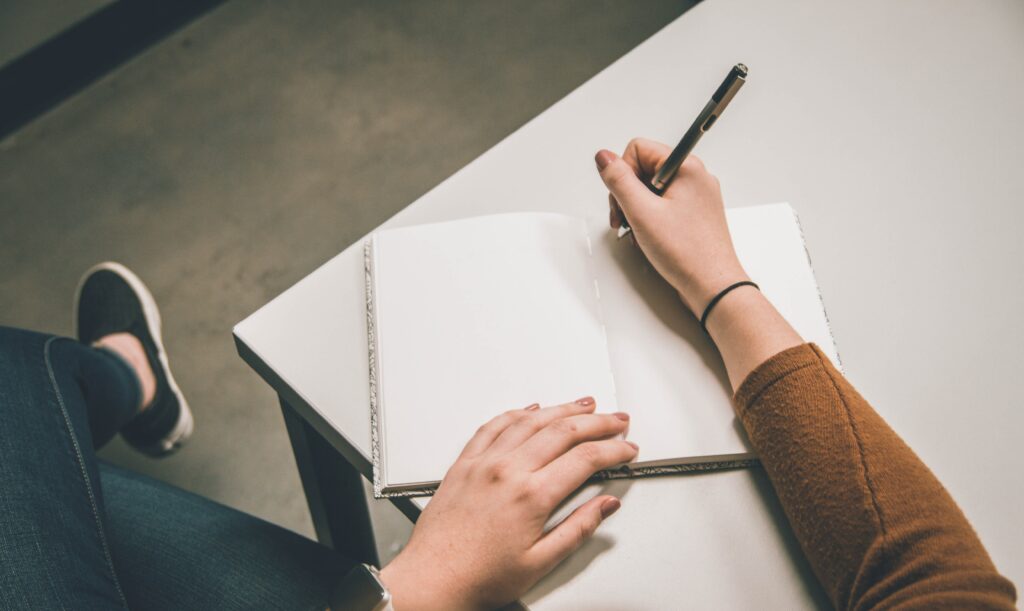 Weekend Packing List
Clothes
1-2 pairs of pants or skirts
3-4 tops
1 nice dress
Lightweight pajamas
Swimsuit or cold weather gear
Accessories (jewelry, scarves, soft hats)
3-4 bras, underwear, and socks
Jacket, sweatshirt, or sweater
Shoes
Walking shoes
Nice shoes
Flip flops or boots
Toiletries
Shampoo and conditioner
Skincare
Vitamins and medication
Hairbrush, hairspray, and hair elastics
Minimal makeup and remover
Toothbrush and toothpaste
Tech
Phone or iPad
Charger
Headphones or earbuds
Other
Sunglasses
Wallet and cash
Travel documents
Snacks
Reusable water bottle
Keys
Book or other entertainment
---
Packing for a weekend shouldn't be hard. It just requires a little thought and planning and every time you do it, you'll get better. Soon you'll impress everyone with your savvy packing.