If you're experiencing thinning hair, you should use hair care products that rebuild hair strands at the root and protect against things like breakage and environmental damage. In addition, you'll want to avoid using shampoos with parabens or sulfates, which can irritate hair and reduce moisture.
Ahead, here are the 5 products we recommend the most for women with thinning hair: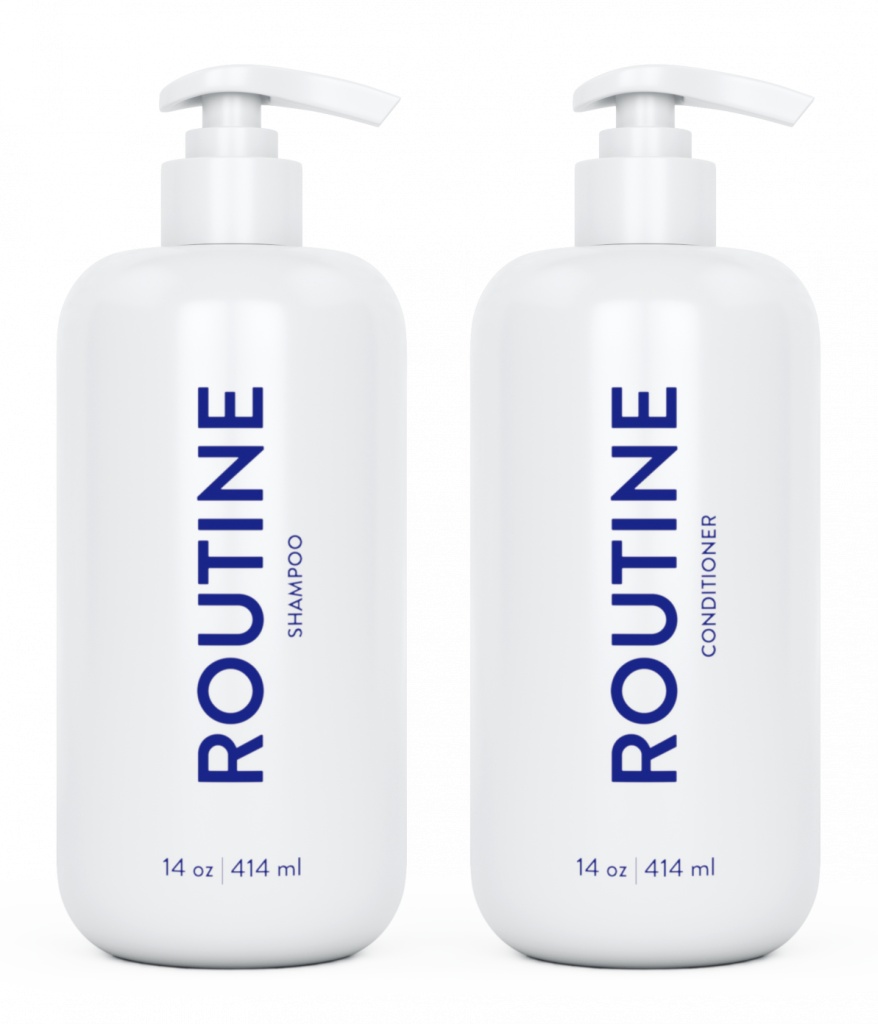 Routine Wellness blew us away and was our favorite when it came to our battle against thinning hair. The Shampoo and Conditioner are made from a proprietary blend of plant-based extracts, oils, and vitamins that are specifically formulated to do two things: help with DHT and nourish your hair. In addition, the company makes a hair supplement with ingredients that have been clinically shown to increase hair thickness and hair density.
We absolutely love the shampoo and conditioner. The formula contains ingredients like saw palmetto oil, nettle extract and apple fruit extract. These ingredients are believed to help with the effects of DHT – the hormone that causes hair loss – on the scalp. In addition, Routine also contains hair nourishing ingredients like biotin, kelp, and niacin. By providing your hair the essential nutrients and proteins it needs, these ingredients can help stimulate the scalp and nourish each strand.
I was really happy to find a product that was geared towards women suffering from thinning hair. Almost everything I see on the market is just for men. Since the shampoo and conditioner are sulfate free, they are safe for all types of hair including color treated hair.
Routine has hundreds of reviews from insanely happy women, and many customers have had some incredible results. My favorite is a customer who says she is now a "hair goddess!" In addition, Routine has a great return policy and will offer you a refund if you're not happy with the product.
Simply put, Routine Wellness was my favorite combo in my battle against hair loss. My favorite scent was Routine Rose Hips, which smells amazing.
EDIT: You can save 10% off any purchase at Routine with coupon code: BEST10.
2. Shapiro Women's Regrowth Kit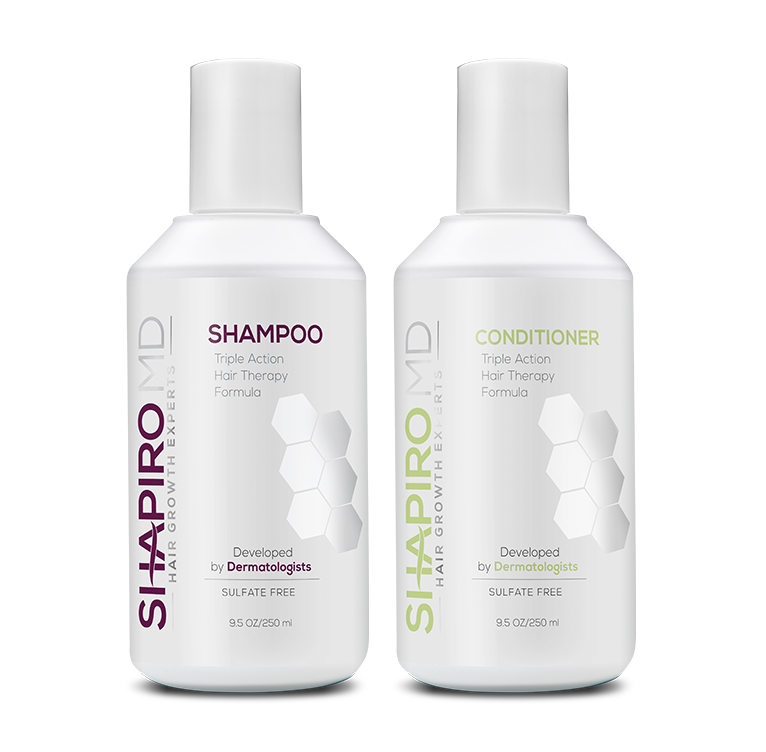 We absolutely loved Shapiro Regrowth Kit. The shampoo and conditioner have many of the same ingredients as Routine – Biotin, Green Tea, Caffeine and Saw Palmetto. We're also a fan of the daily foamer, but the minoxidil is in liquid form which we don't love. We still appreciated the volume and thickness the shampoo gave to us. However, the price was a bit high, so Shapiro earned our number 2 spot.
3. Pureology Hydrate Shampoo and Conditioner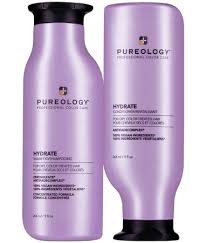 We loved that Pureology Hydrate Shampoo and Conditioner is SLS free, and is vegan. We thought the shampoo did a great job cleansing our scalp without stripping it, and the conditioner did a great job of hydrating our hair without weighing it down. Overall, we felt like we had more volume and bounce, but that the effect on our hair loss was low, so we put this as number three on our list.
4. Keranique Shampoo and Conditioner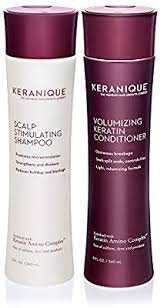 Keranique Shampoo and Conditioner is aimed specifically at replenishing Kertain in the hair. Keratin is a critical component of hair protein, and so we loved that focus. The shampoo did a great job at moisturizing our hair too. However, we didn't love that the whole kit idea, and it seemed like the shampoo stripped away the color in our hair quickly, and so it earned the number 4 spot on our list.
5. WOW Apple Cider Vinegar Shampoo and Conditioner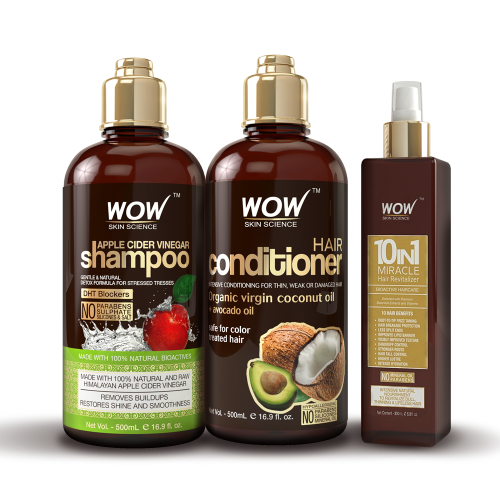 Wow Apple Cider Vinegar Shampoo and Conditioner are enriched with keratin proteins, just like Keranique Shampoo. In addition, WOW contains one unique ingredient – apple cider vinegar – that helps balance the pH of the shampoo and conditioner on your scalp. Both the shampoo and conditioner are hypoallergenic, which means that your scalp won't get dry or flake as a result of using these products.
We love Wow, but our hair was a bit dry after repeated use with it.
Remember, each person will have different experiences with these products and our tests weren't scientific – these are just our opinions. We recommend you stick to something for at least 6 months to see if you are responding well to it.