As the leaves transition from sage to scarlet, social media transitions from Hot Girl Summer to Cozy Girl Fall. But what is that? And what does it involve? We're here to walk you through it.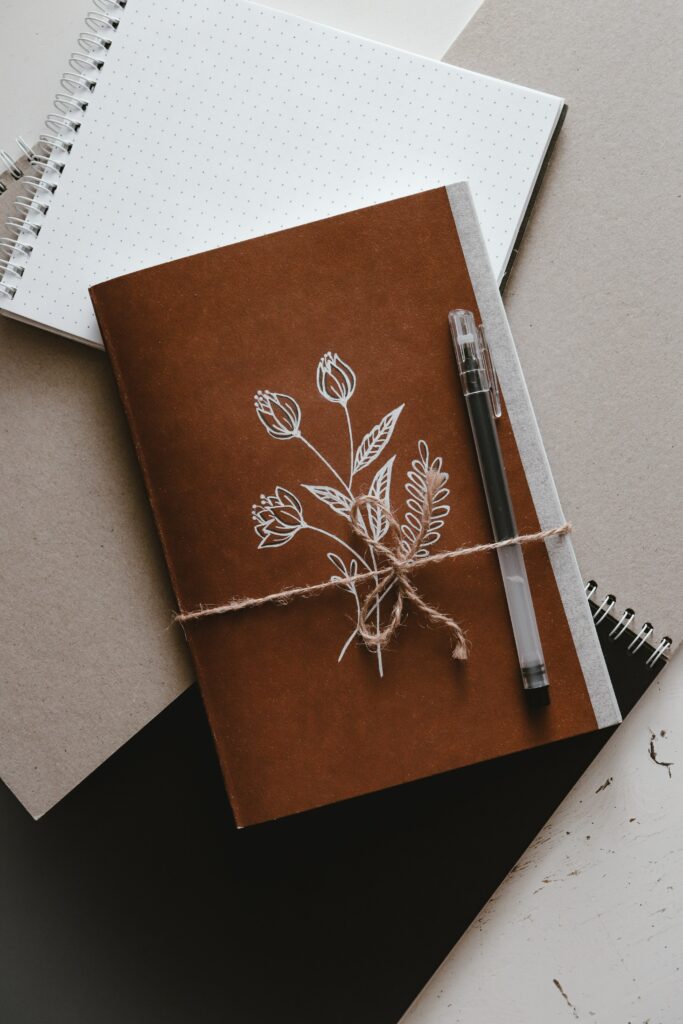 What is Cozy Girl Fall?
As the name suggests, Cozy Girl Fall is all about embracing comfort and change.
On the surface, it means warm sweaters, wood-wick candles, and a hot drink in your hands. But underneath, it's about changing with the season and finding what feels good. That might look like kicking into high gear again or slowing down and appreciating life.
If you're feeling drained from the summer, a Cozy Girl Fall might be what you need. So let's move on to activities to bring this aesthetic into your life.
Journal
As the days get shorter and darker, your mental health can take a dip. Stay on top of it by committing yourself to a journaling habit. Take a few minutes each day to journal your thoughts or feelings. Or sit down weekly for deep dive into a particular problem area.
If you don't like journaling, why not make a fall playlist or mood board to help remind you what you love about the season? Journaling doesn't always look like writing thoughts on paper. There are many ways to slow down and meditate about life.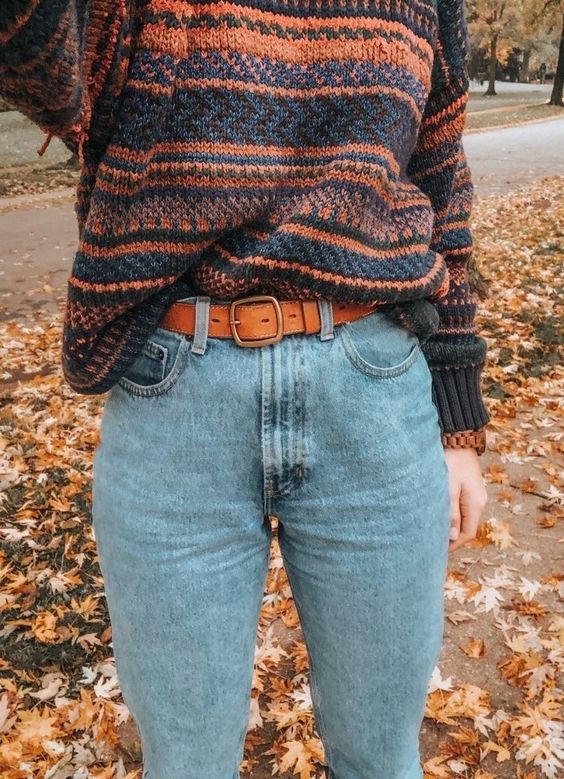 Wear Cozy Clothes
You can't have a Cozy Girl Fall without comfortable clothes. Dressing the part helps you embody the aesthetic and transform you into your best autumn self.
Sweaters
Sweaters are an absolute must. Oversized, slim, chunky, cropped, pullover, button-up- it doesn't matter. Wear your favorite kind.
Knit Hats
If you're going out, add a knit cap to complete your look. A fashionable and cozy touch.
Hoodies
Like sweaters, hoodies are another thing you can pull on and relax in. They're perfect for a day around the house or an afternoon out.
Jeans
Finish your ensemble with your favorite pair of jeans. The ones that fit your body just right and look good with everything.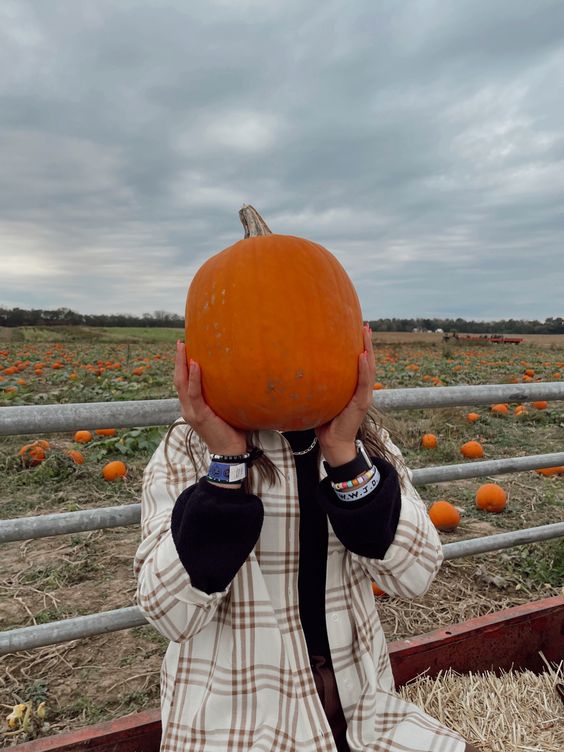 Establish New Routines
Fall feels like a second new year. The change of seasons makes you want to get out there and conquer everything. Use that feeling to your best advantage by switching things up for ultimate productivity.
Re-Assess Your Priorities
Take some time to check that what you're doing aligns with what you want to accomplish. Are there habits or routines that no longer serve you? Where do you want to shift your focus in the upcoming months? Are there any life changes you need to adjust for?
Try a New Workout
Tired of the same old workout routine? Challenge your body by switching to something new. YouTube is full of hundreds of free workouts for you to try. If you're feeling energized, try something like kickboxing or dancing. If you want to slow down, go for yoga or a gentle Pilates class.
Take Time for Self-Care
Habits like taking care of yourself can fall by the wayside as a season comes to a close. Establish a new self-care routine this fall to resume feeling your best. Have a spa night. Deep clean your closet. Take long autumn walks. Learn something new.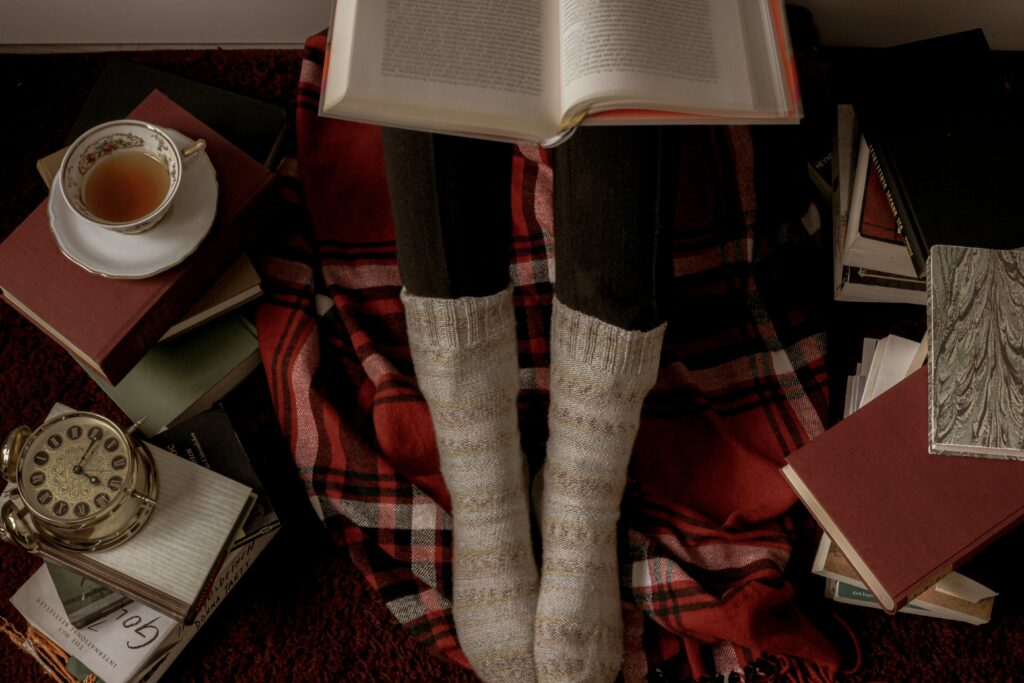 Do Cozy Things
Of course, you can't have a Cozy Girl Fall without doing something that makes you feel warm and comfy.
Read a Book
Take a few hours a week for a cozy reading session. Light a candle, turn on some reading music, and settle into your favorite spot for the afternoon. You can use the time to improve your mind with non-fiction or escape the real world in a fiction book.
Watch a Movie or Show
Wrap yourself up in your warmest blanket for an evening of binge-watching with your favorite snacks. Or invite friends over for a relaxing movie night. Fall is a great time to revisit all your comfort movies and shows.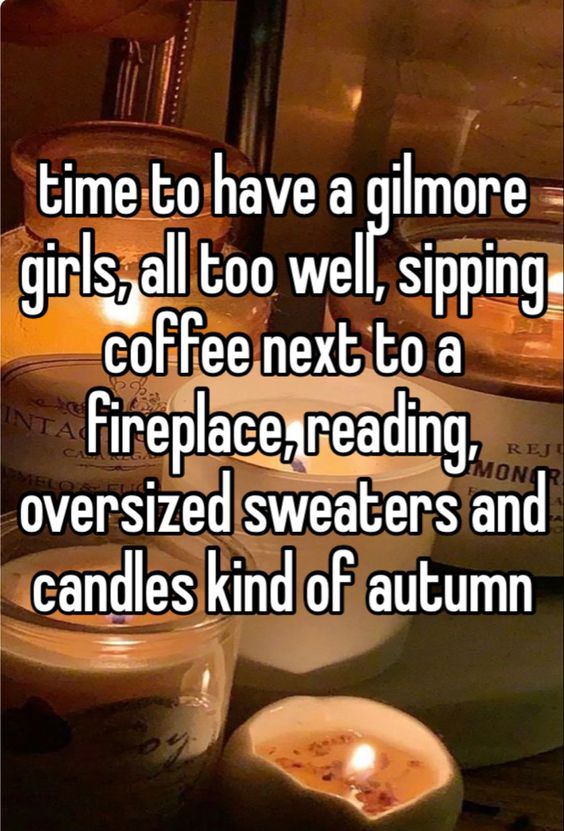 Cozy girl fall is a great way to embrace being comfortable and allowing change into your life. Be your best self and grab hold of your life with both hands.
What's your favorite cozy fall activity?