For the past twenty years, the world color authority Pantone has declared their color of the year. Before long, you see this color everywhere from clothing to household items.
Their choice this year is Viva Magenta. But what is that? How can you channel this trend? Why should you even care? This post will answer all those questions and leave you prepared to live your best magenta life this year.
Viva Magenta
What Is It?
Pantone's 2023 color of the year is Viva Magenta (18-1750 for you color nerds). As their website explains:
"It is a shade rooted in nature descending from the red family and expressive of a new signal of strength. Viva Magenta is brave and fearless, and a pulsating color whose exuberance promotes a joyous and optimistic celebration, writing a new narrative."

Pantone
Why Does It Matter?
You may be wondering why you should care what some company decides is the color of the year. As we said, Pantone is a leader in the color industry. Graphic designers, the fashion industry, interior designers, and more use their colors. This helps keep things consistent and easy to communicate.
This means you'll be seeing a lot of Viva Magenta in the coming year. Designers have already been working for months on producing products in that shade or similar colors.
That doesn't mean you have to jump on the trend, but it's good to be aware of it. It's also a great way to experiment with a color you might not normally use. Remember, it is a trend and will disappear in a year, so choose what pieces you want to invest in with care.
Let's dive into ways you can use Pantone's 2023 color of the year in your life. Starting with this wonderful video by Sarah Ryan's on how to style Viva Magenta.
Fashion
Shoes
Pantone and Cariuma collaborated on a line of sneakers in the exact color of the year for the past several years. They come in a variety of styles for every wardrobe.
Dress
If Viva Magenta looks great on you, go all in by choosing a dress that sure to catch everyone's eye at any event you go to.
Top
For a bit less pink, try finding a magenta blouse or sweater in your favorite style.
Pants
A pair of wide-legged magenta trousers is a great statement piece. Pair it with a blazer for a classy look or dress it down with a tee shirt.
Bag
A handbag or clutch is a stylish way to add a touch of magenta without transforming your entire wardrobe.
Beauty
Nail Polish
A bottle of magenta nail polish is an inexpensive way to test the color and see if it works for you.
Lipstick
Bright magenta lipstick can add a pop of color to any outfit.
Lip Oil
You can even find the color of the year in skincare products like lip oil, keeping your lips moisturized and trendy.
Home
Blanket
Adding a magenta blanket to your couch or bed is an easy way to bring the color into your home.
Bakeware
Why stick to plain white kitchenware when you can find Viva Magenta pans, spatulas, or even kitchen towels?
Mug
Make your mornings brighter with the official color of the year mug from Pantone.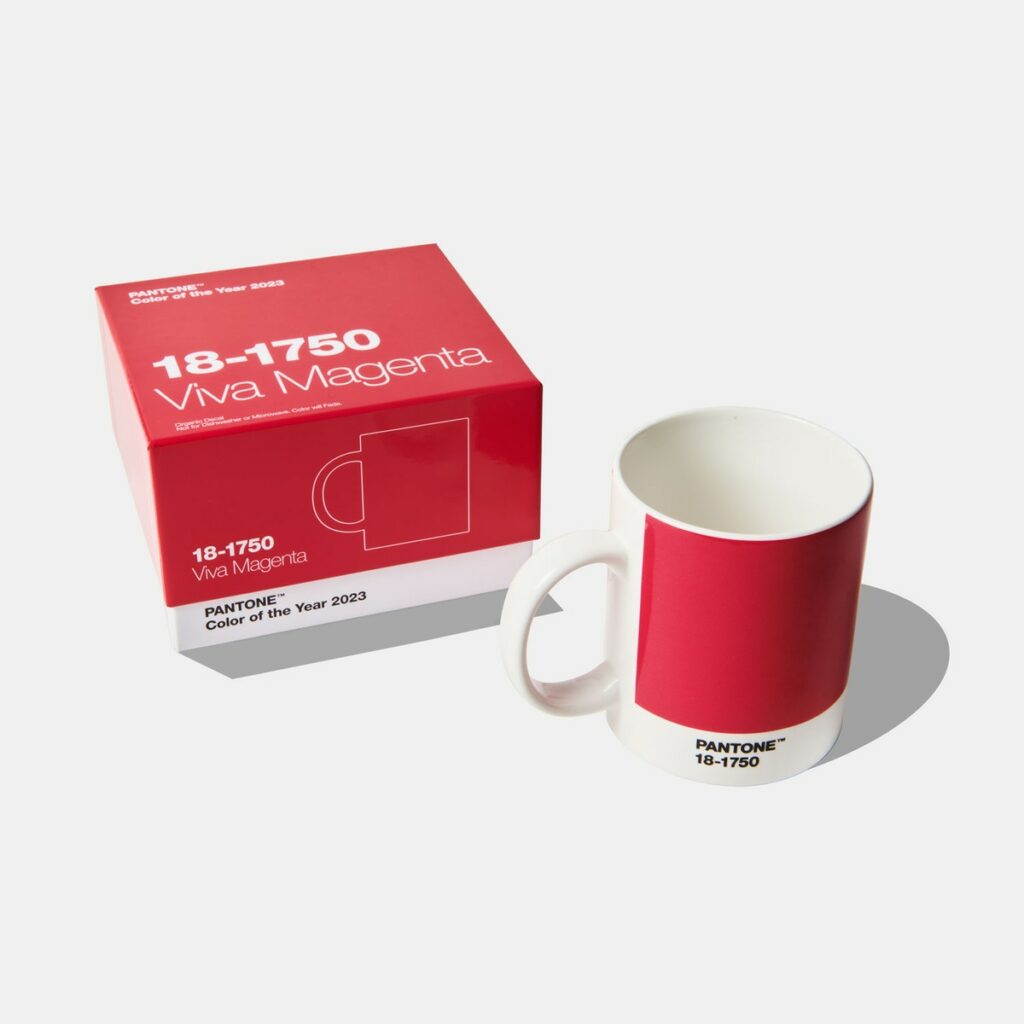 Other Accessories
Notebook
A Viva Magenta notebook can add some color to your desk this year.
Keychain
The official Pantone color of the year keychain is another easy way to add a pop of pink to your life.
Phone Case
A bright magenta phone case is not only trendy but will make your phone easier to spot.
You don't have to "think pink" this year and use Viva Magenta in everything. But adding a few touches is a great way to follow the trend and stretch your color boundaries.