Summer is winding down, so it's time to look ahead to the fall box office. This autumn features new movies from famous directors such as Martin Scorsese, Ridley Scott, and Sofia Coppola. And although Dune: Part 2 was delayed until next year, there are still plenty of excellent films coming out.
Today, we're giving you our top movies to see this fall. Some are great for entertaining the kids for a few hours, while others are a great date night or girl's night viewing.
September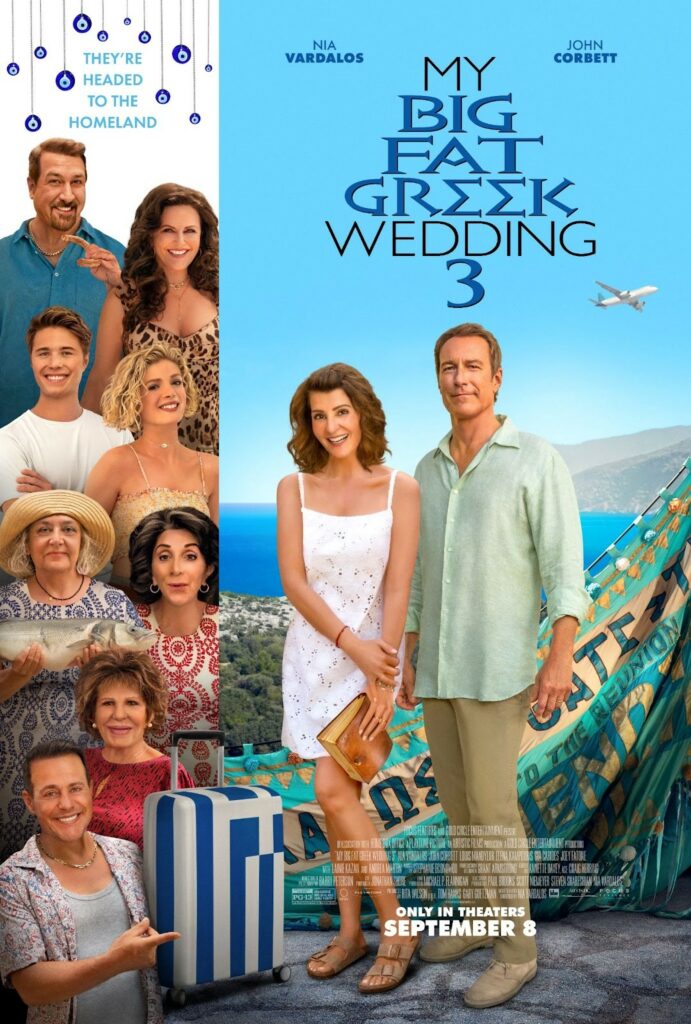 My Big Fat Greek Wedding 3
September 8 (Theaters)
What's It About? Members of the Portokalos family reunite in Greece for a hilarious and heartwarming trip full of love, twists, and turns.
The third installment promises to be a fun return to the world of 2000's rom-coms. This is a perfect excuse to rewatch the original, which came out 21 years ago, and its 2016 sequel.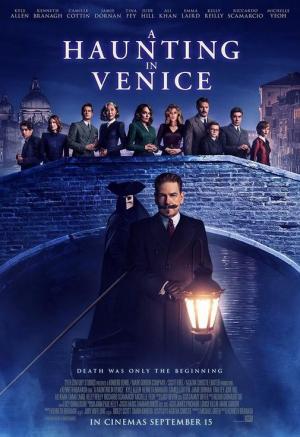 A Haunting in Venice
September 15 (Theaters)
What's It About? In post-World War II Venice, Poirot, now retired and living in his own exile, reluctantly attends a seance. But when one of the guests is murdered, it is up to the former detective to once again uncover the killer.
Kenneth Branaugh returns in this adaptation of Agatha Christie's Hallowe'en Party, joined by new stars like Jamie Dornan and Michelle Yeoh. The trailer promises a dark mystery for our favorite mustached detective to solve.
Spy Kids: Armageddon
September 22 (Netflix)
What's It About? When the children of the world's greatest secret agents unwittingly help a powerful game developer unleash a computer virus that gives him control of all technology, they must become spies themselves to save their parents and the world.
Whether you grew up on the movies or have kids of your own to entertain, this movie is a fun family movie night choice. No full trailers have been released yet, but Gina Rodrigez and Zachary Levi play the parents, so it's probably worth a watch.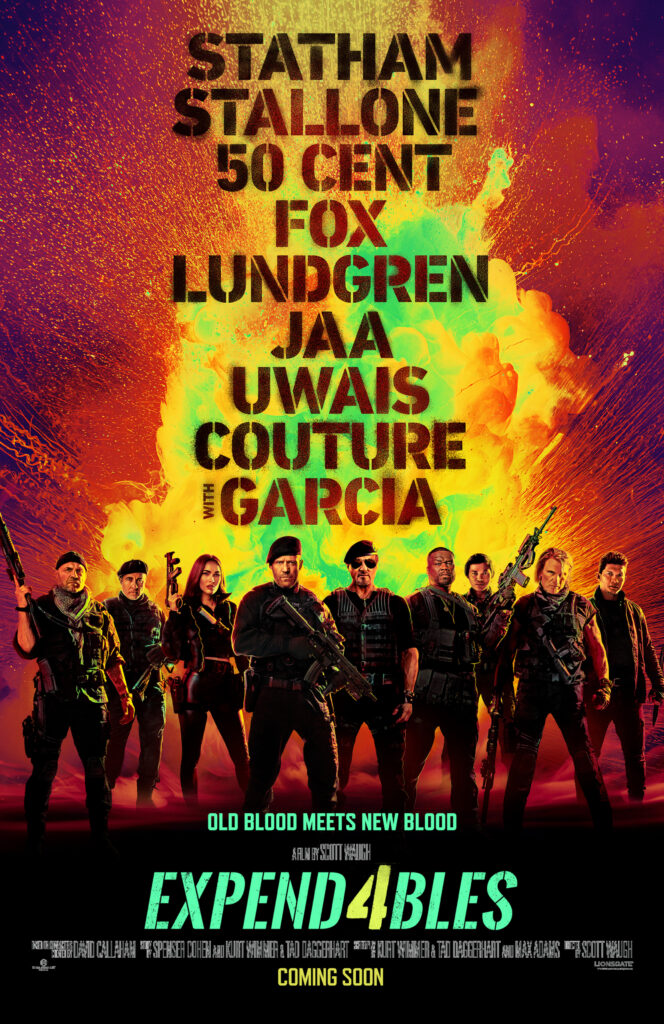 Expend4bles
September 22 (Theaters)
What's It About? The Expendables will square up against an arms dealer who commands the might of a massive private army.
The fourth Expendables film welcomes new characters to the franchise, alongside favorites like Barney Ross and Lee Christmas. With a strong R rating, expect to see the violence you've come to expect from these films.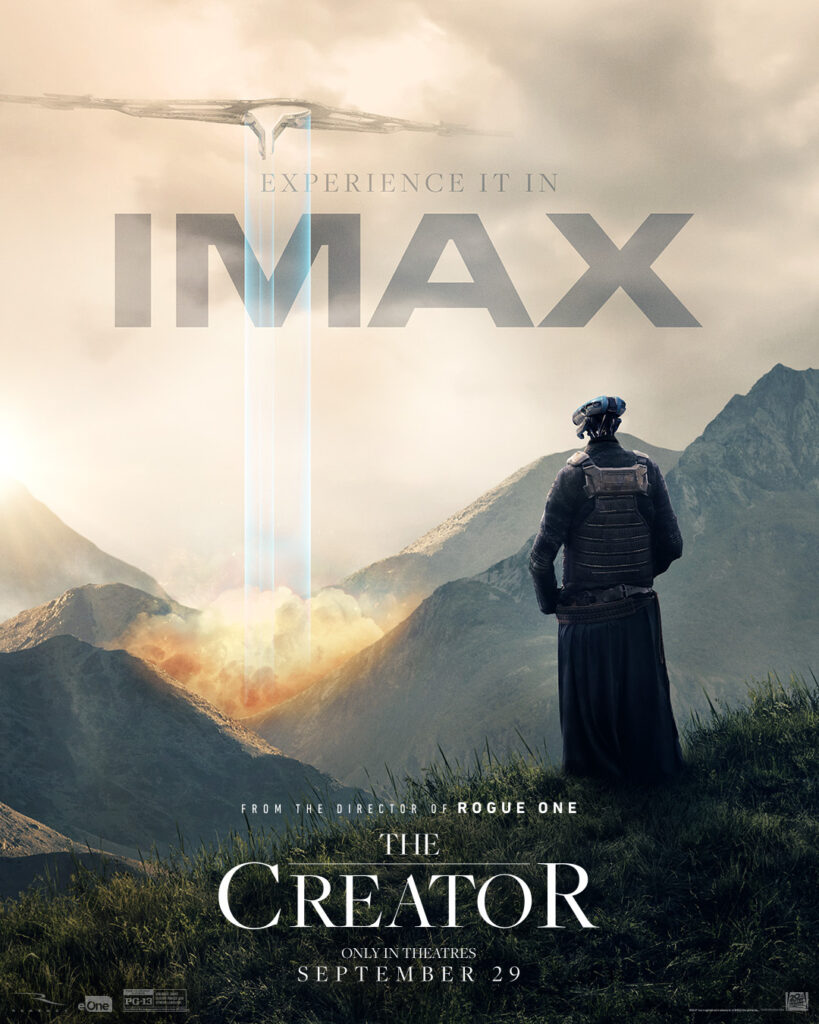 The Creator
September 29 (Theaters)
What's It About? As a future war between the human race and artificial intelligence rages on, ex-special forces agent Joshua is recruited to hunt down and kill the Creator, the elusive architect of advanced AI. The Creator has developed a mysterious weapon that has the power to end the war and all of mankind. As Joshua and his team of elite operatives venture into enemy-occupied territory, they soon discover the world-ending weapon is actually an AI in the form of a young child.
The director of Rogue One tackles the hot topic of AI in this new epic sci-fi movie. It's also another chance for John David Washington to prove his action hero chops after starring in Tennet three years ago.
October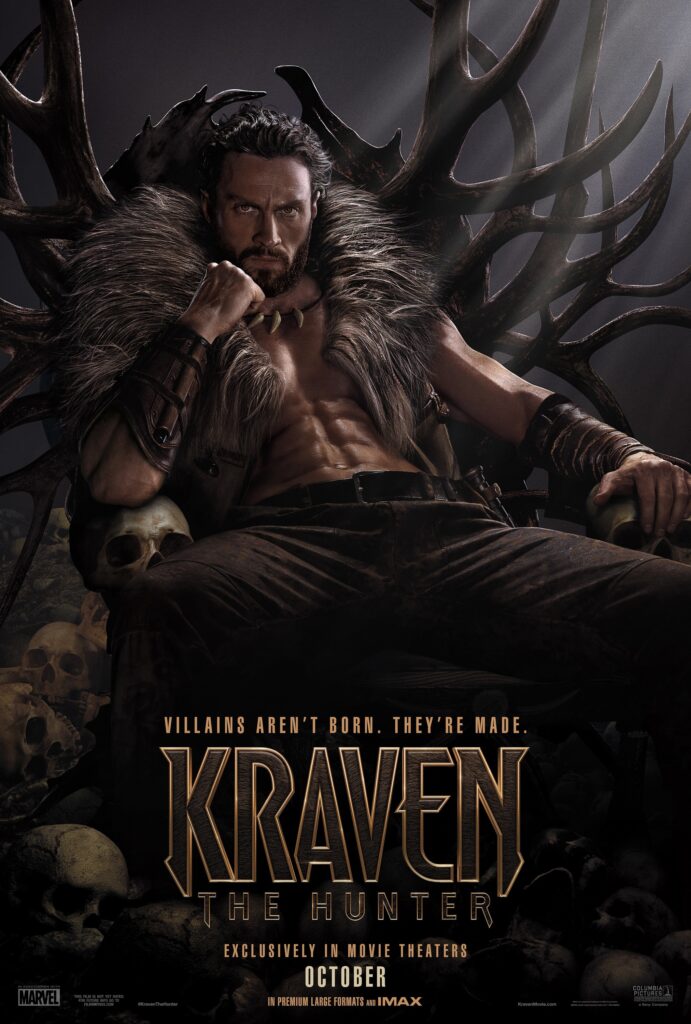 Kraven the Hunter
October 6 (Theaters)
What's It About? Russian immigrant Sergei Kravinoff sets out on a mission to prove himself as the greatest hunter in the world.
Aaron-Taylor Johnson returns to Marvel as the classic villain Kraven the Hunter. Previously, Johnson played Quicksilver in Avengers: Age of Ultron. Will his character fair any better in this movie? You'll have to watch it and see.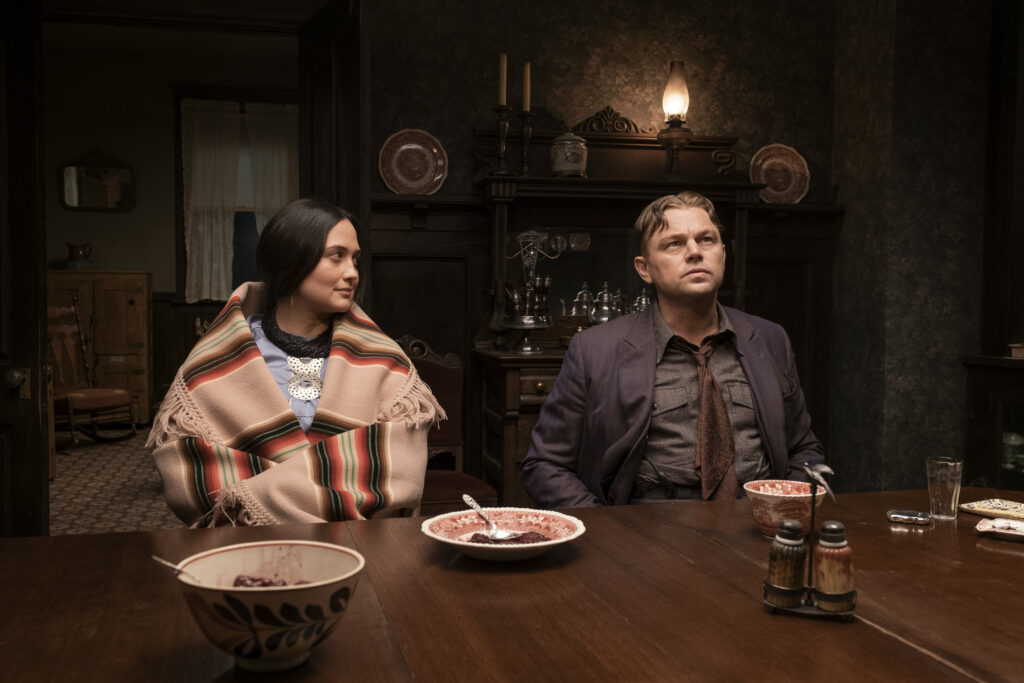 The Killers of the Flower Moon
October 20 (Theaters)
What's It About? In the 1920s, members of the Osage Native American tribe of Osage County, Oklahoma, are murdered after oil is found on their land, and the FBI decides to investigate.
Martin Scorsese brings this true story to life in a 3-hour, 26-minute masterpiece starring Leonardo DiCaprio and Robert de Niro. It's based on a book by the same name, so check that out while you wait for the movie to hit theaters.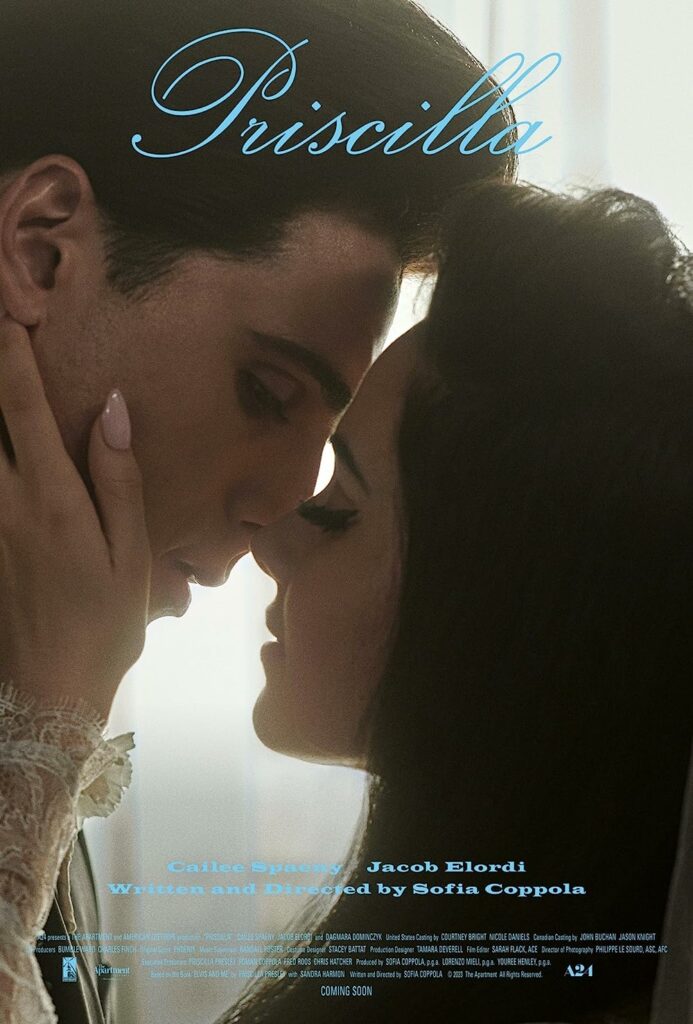 Priscilla
October 27 (Theaters)
What's It About? When teenager Priscilla Beaulieu meets Elvis Presley at a party, the man who's already a meteoric rock 'n' roll superstar becomes someone entirely unexpected in private moments: a thrilling crush, an ally in loneliness, and a gentle best friend.
Last year, we saw a biopic on Elvis. This year, Sofia Coppola brings us a new movie focusing on his wife, Priscilla. There isn't a full trailer, but the teaser promises a dramatic, female-focused film about her relationship with Elvis.
November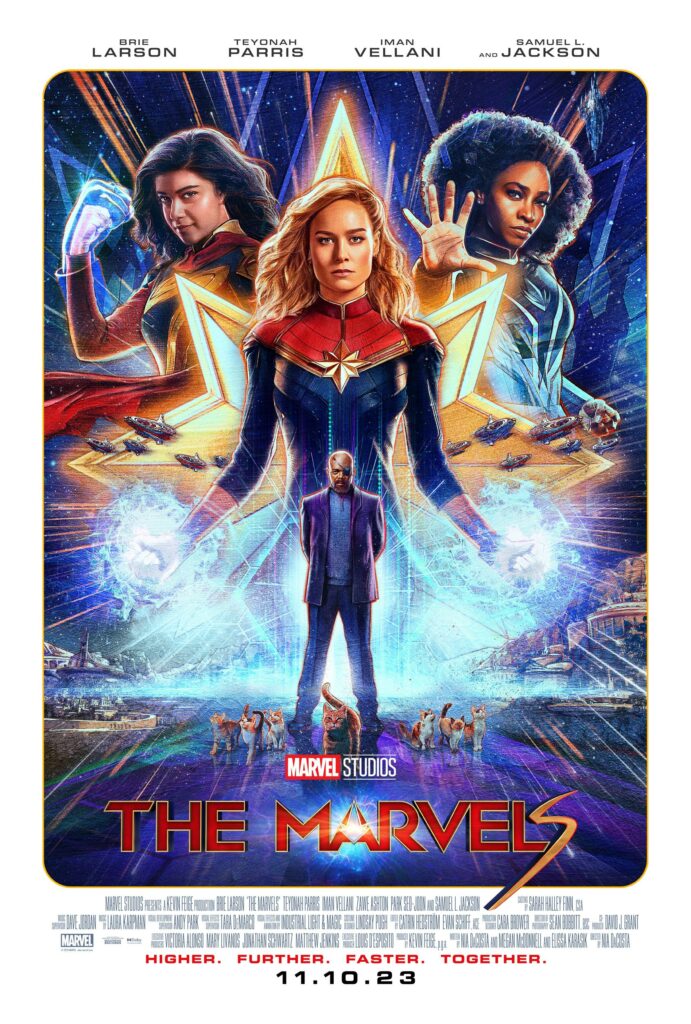 The Marvels
November 10 (Theaters)
What's It About? Carol Danvers, aka Captain Marvel, has reclaimed her identity from the tyrannical Kree and taken revenge on the Supreme Intelligence. However, unintended consequences see her shouldering the burden of a destabilized universe. When her duties send her to an anomalous wormhole linked to a Kree revolutionary, her powers become entangled with two other superheroes to form the Marvels.
Captain Marvel, Miss Marvel, and Monica Rambo team up to fight Kree in the latest Marvel film. This movie has already faced backlash, so it'll be interesting to see what initial reviews say about it.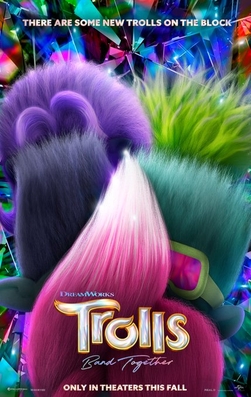 Trolls Band Together
November 17 (Theaters)
What's It About? Poppy discovers that Branch and his four brothers were once part of her favorite boy band. When one of his siblings, Floyd, gets kidnapped by a pair of nefarious villains, Branch and Poppy embark on a harrowing and emotional journey to reunite the other brothers and rescue Floyd from a fate even worse than pop culture obscurity.
The kids will enjoy kicking back for an hour and a half with the third Trolls film. And since NSYNC is rumored to appear in the movie, you might enjoy it too.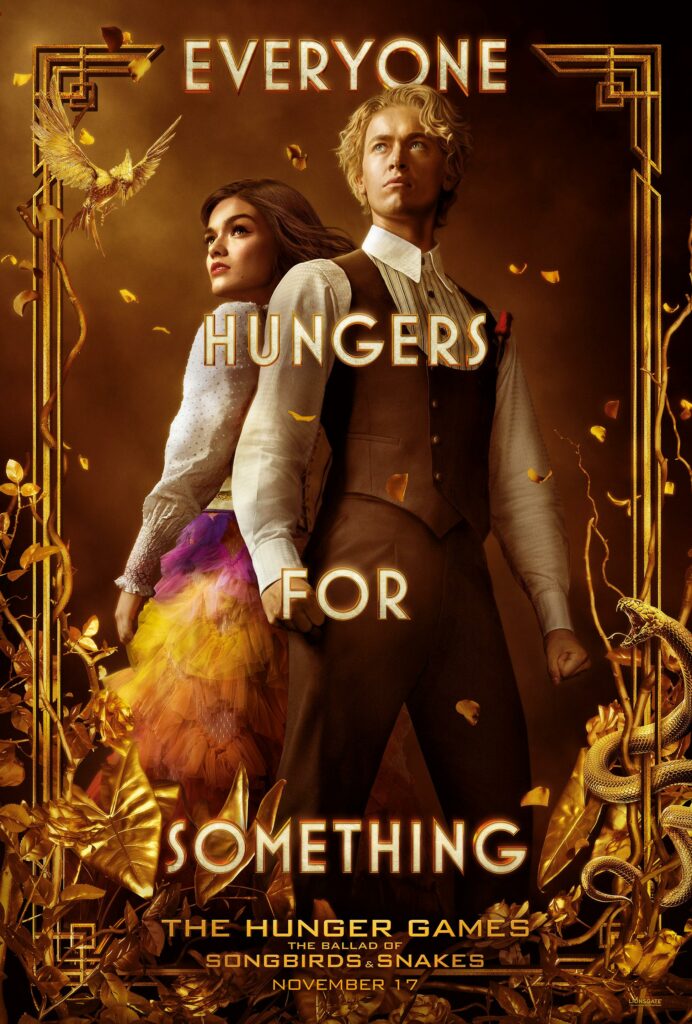 The Hunger Games: A Ballad of Songbirds and Snakes
November 17 (Theaters)
What's It About? Years before he becomes the tyrannical president of Panem, 18-year-old Coriolanus Snow sees a chance for a change in fortunes when he mentors Lucy Gray Baird, the female tribute from District 12.
Suzanne Collins released this prequel to The Hunger Games a few years ago, and we're been waiting for the movie adaptation ever since. Use the release as an excuse to rewatch the original trilogy.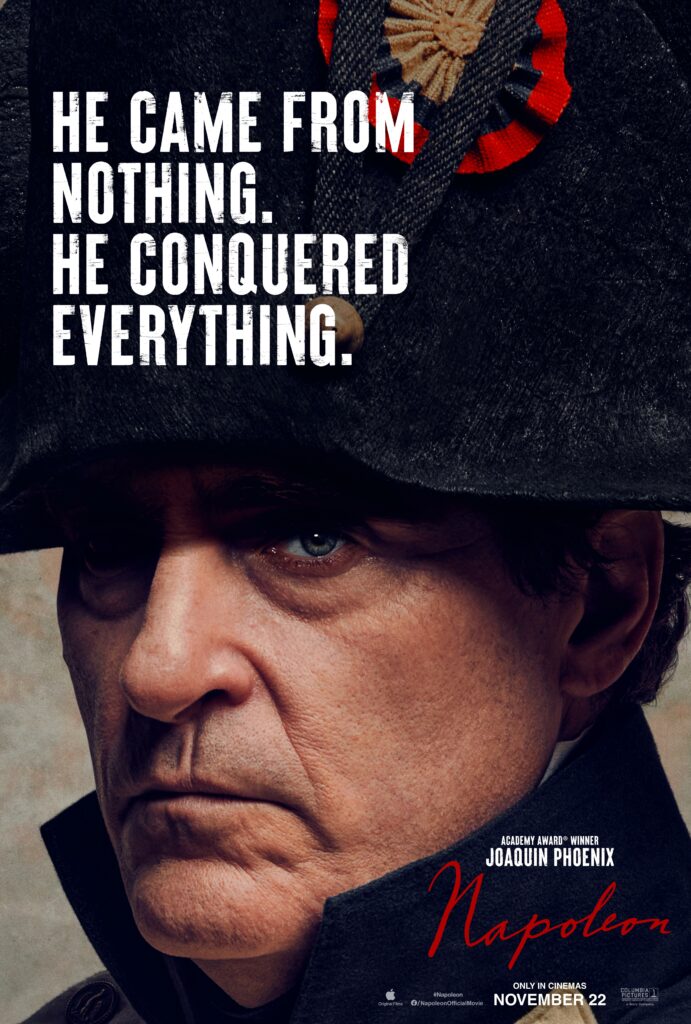 Napoleon
November 22 (Theaters)
What's It About? A look at the military commander's origins and his swift, ruthless climb to emperor, viewed through the prism of his addictive and often volatile relationship with his wife and one true love, Josephine.
Ridley Scott's latest movie covers the life and career of Napoleon, played by Joaquin Phoenix. Vanessa Kirby joins him as Napoleon's wife, which looks like a great pairing in early trailers.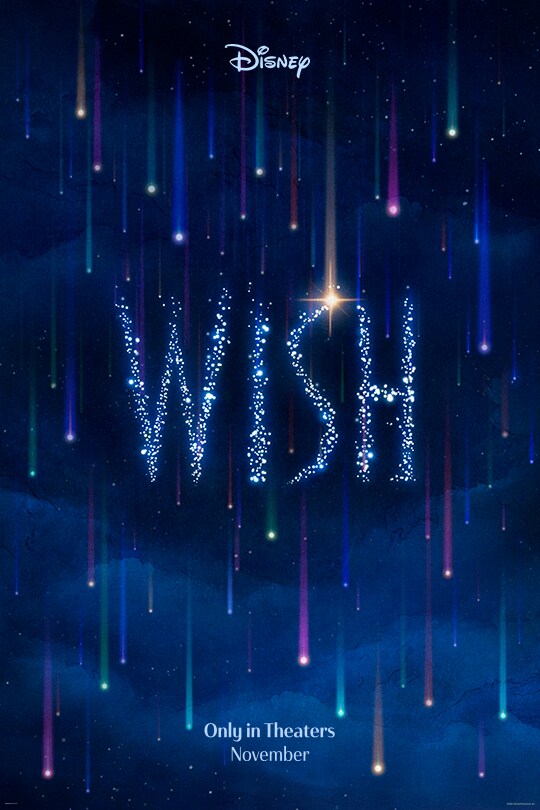 Wish
November 22 (Theaters)
What's It About? Wish will follow a young girl named Asha who wishes on a star and gets a more direct answer than she bargained for when a trouble-making star comes down from the sky to join her.
Wish is Disney's 100th-anniversary movie about the history of the wishing star. It has a stunning 2D/3D animation blend and a voice cast that includes Chris Pine and Ariana DeBose.
---
Which of these films are going on your watch list?