Summer draws to a close as the days get shorter and the temperatures drop. Which means now is the perfect time to start planning a fall family road trip. Pack the kids, the car, and a jacket, then hit the road.
Fall is a great season for road tripping. The days are cooler, meaning fewer heat-induced meltdowns from younger children. Also, you get to see beautiful fall foliage all around you. And the best place to see those beautiful fall colors? The East Coast, whose climate produces vibrant red, orange, and yellow leaves through September and October.
In this post, we've curated five excellent family road trips along the East Coast. They range from quick trips that won't bore younger kids to longer, more intense travel for families with older children. You'll also get recommendations for when to visit for the best fall colors and fun stop suggestions.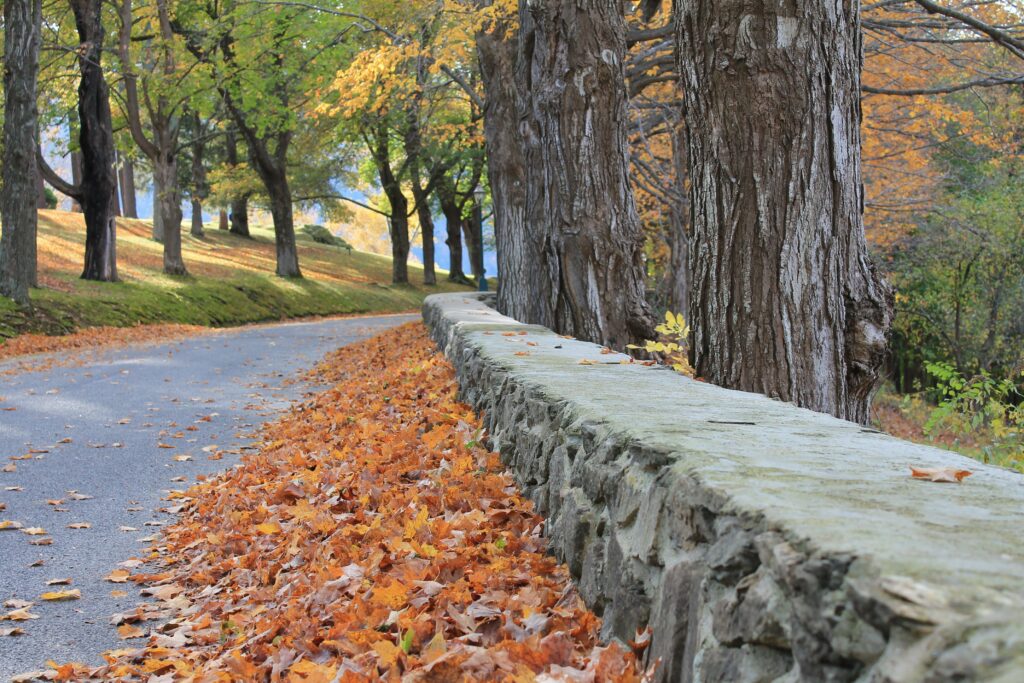 Route 100 is a 216-mile route running straight through the heart of Vermont. You'll see beautiful fall foliage, quaint towns, and national parks along the way. Pick between camping as you go or staying the night in a hotel or Airbnb.
Trip Time: 1-5 days
Best Time for Foliage: Late September-October
For Kids: Ben and Jerry's Ice Cream Factory
Take a pit stop in Waterbury to visit the historic Ben and Jerry's Ice Cream factory. Let the kids see how they make ice cream with a factory tour, then get a sweet treat in the Scoop Shop.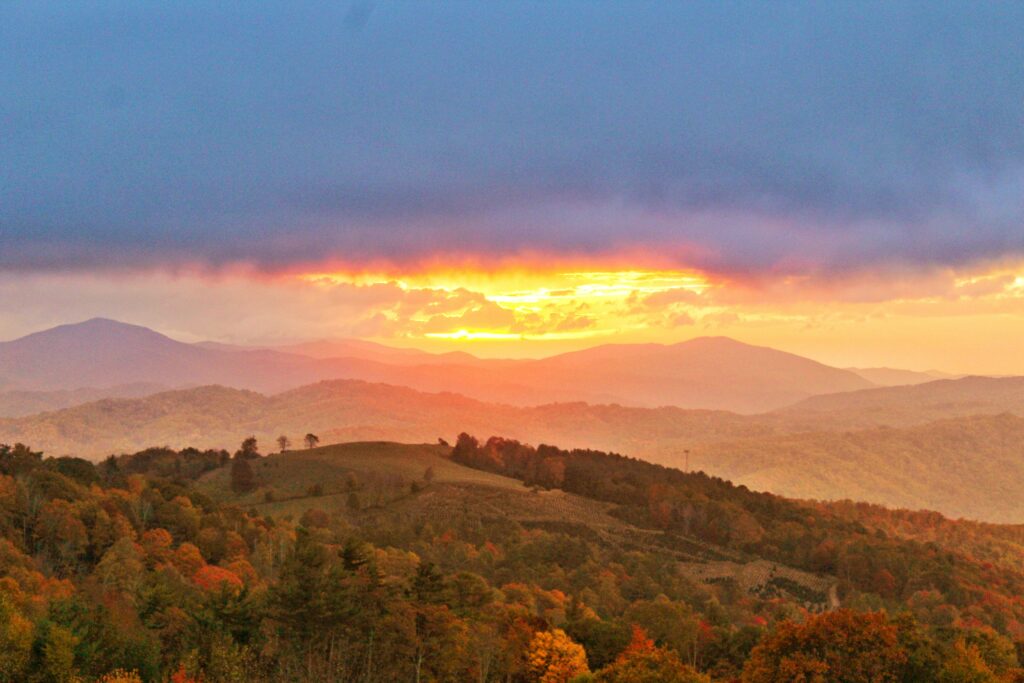 The Blue Ridge Parkway winds its way along the mountains of the same name, taking you 469 miles from Virginia to North Carolina. It's a beautiful drive any time of year, especially when vivid fall leaves cover the mountains. With four different regions, multiple hiking trails, and plenty of cool pitstops, there's lots to see and do.
Trip Time: 3-7 days
Best Time for Foliage: Mid to late October
For Kids: Museum of North Carolina Minerals
View interactive exhibits and learn about the minerals and gems found in North Carolina at this free museum by Milepost 331. Afterward, head six miles away to the Emerald Village, where they can see real working mines and pan for gold.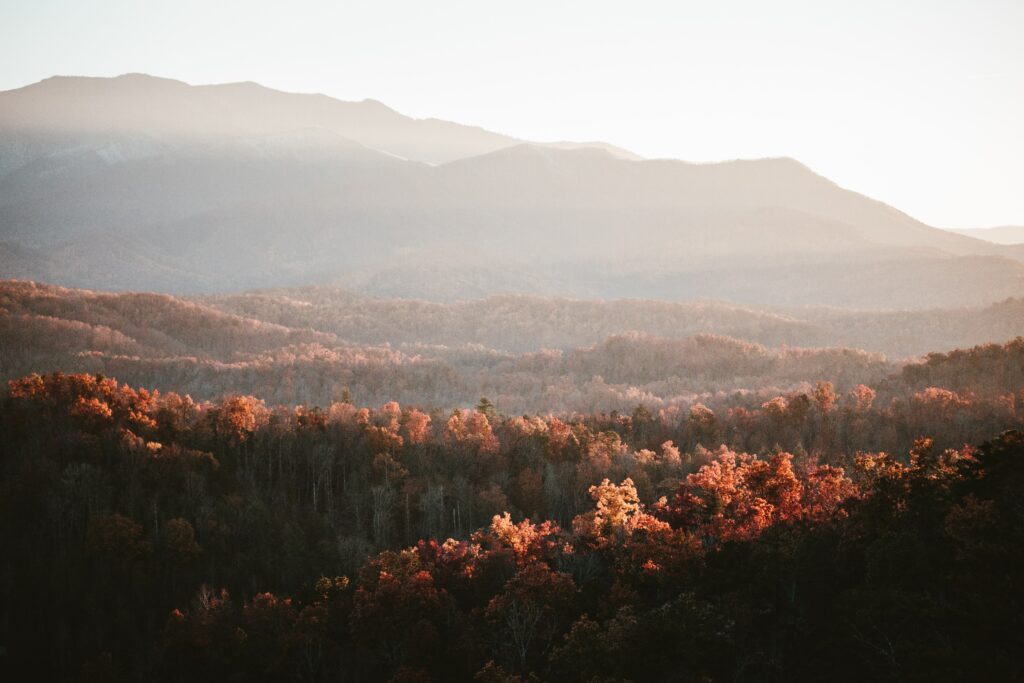 Skipping hiking the whole 2,100-mile trail and drive it with the kids instead. You'll see its beauty and visit all the historic sites in two weeks rather than seven months. Along the way, you'll pass through fourteen states, giving your kids a good overview of the East Coast.
Trip Time: 7-14 days
Best Time for Foliage: October
For Kids: Storyland, New Hampshire
This fairytale-inspired amusement park is the perfect place to spend the day. Kids can ride roller coasters, climb on a pirate ship, or "drive" a historic car while enjoying the cool New Hampshire fall weather.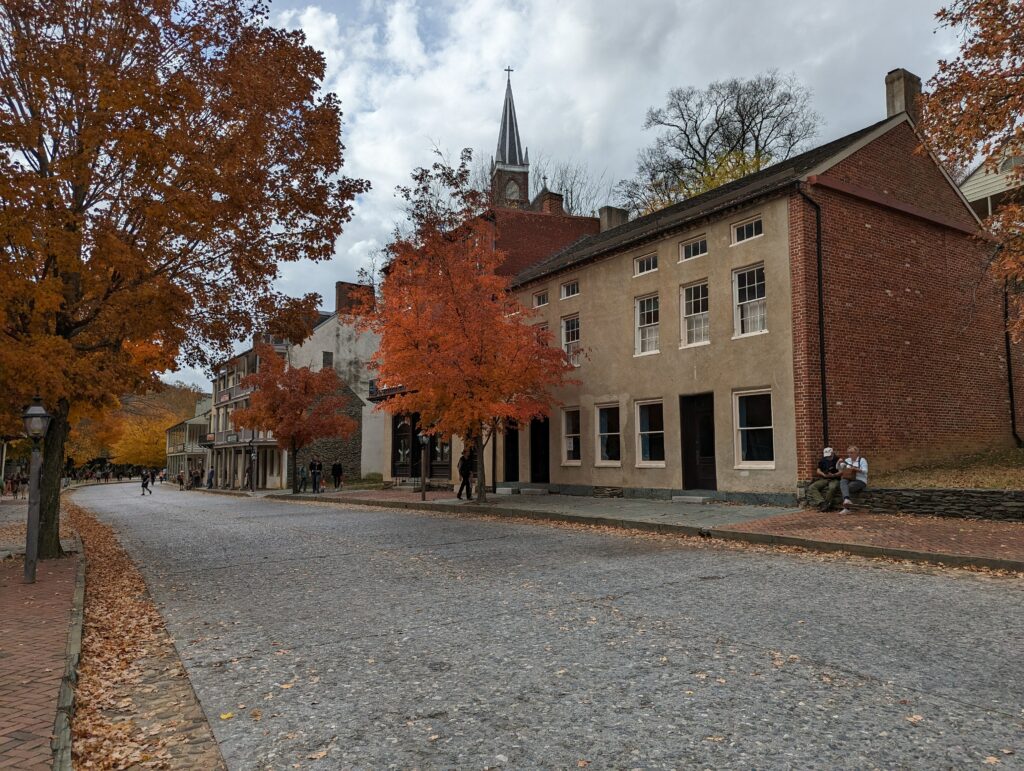 If you want your road trip to double as a learning opportunity, take the kids on the Washington Heritage Trail. The 136-mile trail follows George Washington's footsteps around the beautiful state of West Virginia. There are many quaint towns with stunning views to explore between historical stops.
Trip Time: 2-7 days
Best Time for Foliage: Late September-October
For Kids: Harper's Ferry
This small town with amazing views nestles in the cliffs above the Potomac River. Spend a whole day exploring the area, getting ice cream, and hiking down to the river with the kids.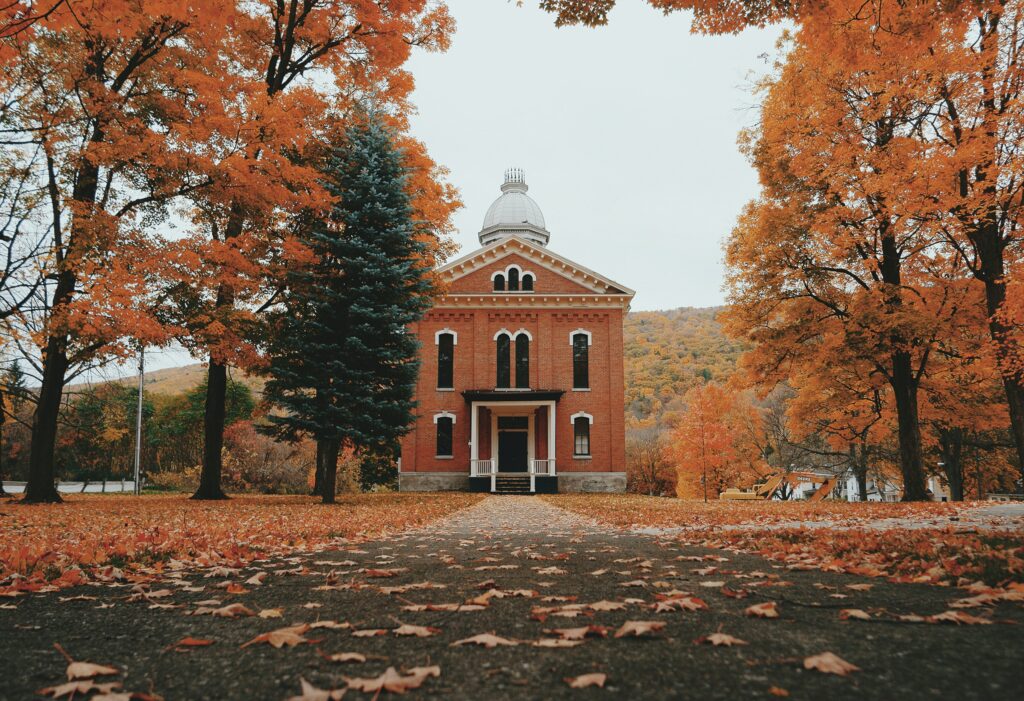 Take a meandering drive around the Finger Lakes in New York, exploring the surrounding trails and towns. It's not a straightforward driving trail like the others on this list, but it's still well worth the trip.
Trip Time: 2-5 days
Best Time for Foliage: Mid-September to mid-October
For Kids: Lazy Acre Alpacas
Are your kids animal lovers? Take a tour of this local alpaca farm and learn more about them. Then, visit the gift shop and pick up some alpaca wool sweaters or socks to keep you warm for the rest of your trip.
---
Start planning your family road trip now to get the best deals on hotels and rentals. And if you need more travel ideas, check out our top U.S. cities to visit in the fall.