Your Cozy Girl Fall is underway. You're hustling hard and feeling good about your accomplishments. But in all the busyness and the holidays coming up, you haven't had much time for yourself.
Enter the cozy night in. A time to kick back, relax, and recharge. In this post, we'll cover everything you need for the perfect night at home as well as activity ideas.
What is a Cozy Night In?
A cozy night in is dedicating your evening to doing things that make you feel good and help you relax. Put aside any extra work you have, turn off your phone, and take time for yourself. You can do it alone or invite your friends or partner to spend the evening with you.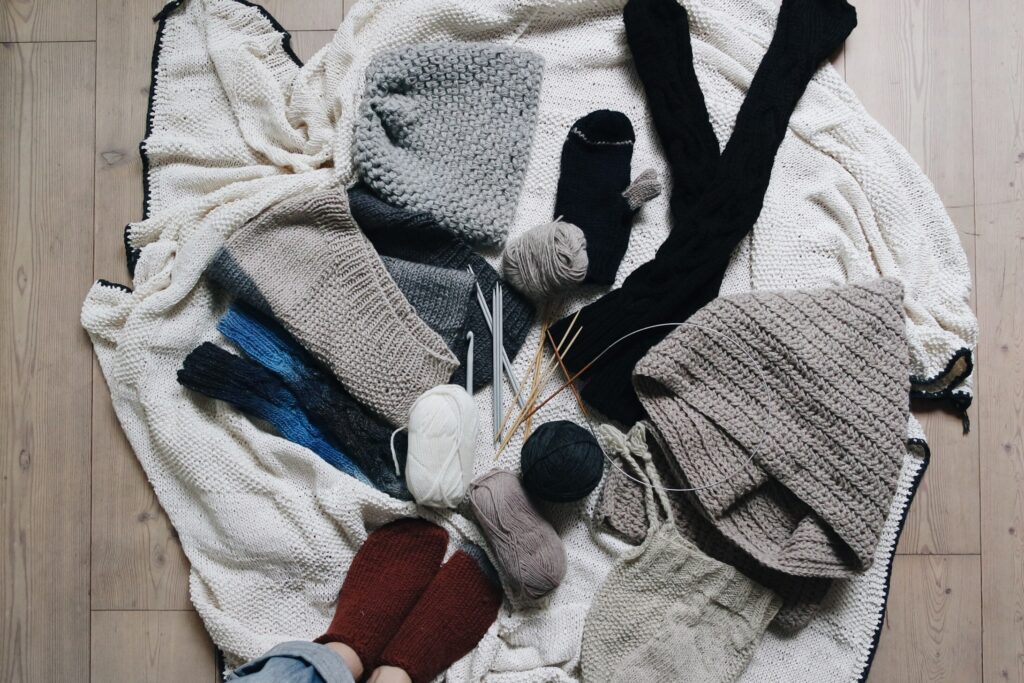 Cozy Essentials
All you need for a cozy evening are things that make you feel comfortable. But if you'd like some ideas, here are our essentials.
Comfy Outfit
Taking off your work clothes and putting on something soft and warm is the first step to a great night in. This can be your favorite pair of pajamas, sweatpants, or a sweater. To finish it off, add a robe and some fuzzy socks or warm slippers.
Warm Blanket
Pull out your favorite sherpa throw, polar fleece blanket, or quilt to use throughout the night. Add some cozy pillows to snuggle or complete the aesthetic of your room.
Mood Lighting
Warm, low lighting sets the mood before your evening begins. Use color-changing lightbulbs, twinkle lights, or even candles to achieve the look.
Good-Smelling Candle
Speaking of candles, lighting your favorite candle is a great finishing touch. Pick a crackly wood-wick candle for extra cozy vibes. Don't forget to blow it out before you go to sleep!
Warm Drink
Our final essential is a warm drink. Your favorite kind or the one you only pull out for special occasions. An evening at home is the perfect time to treat yourself.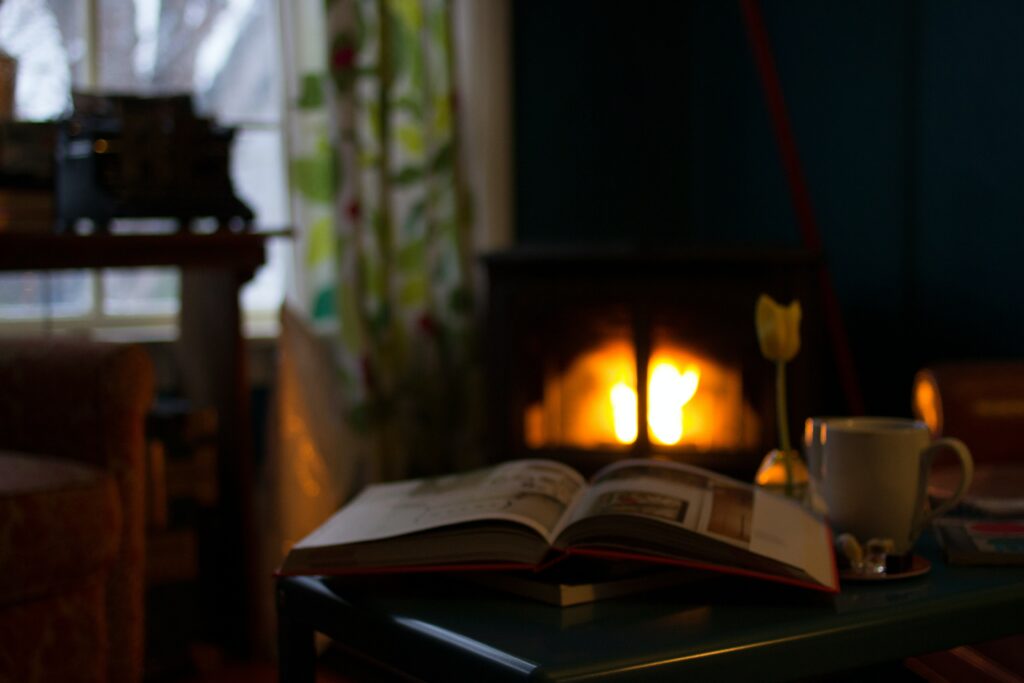 Cozy Activities
You're wearing your softest pair of pajamas, tucked under a warm blanket. There's a steaming mug in your hands and the crackle of your favorite candle in the air. You're all ready for the perfect cozy night. But what should you do? Here are some ideas.
Read a Book
If you don't have much time for books during the week, a night in can be the perfect time to devote a few hours to reading. Turn on an ambient mix, snuggle under your blanket, and escape into another world.
Watch a Cozy Movie
This can be a movie that makes you feel cozy, like a rom-com, or a familiar favorite you've seen a hundred times. Curl up in front of the TV and don't worry about anything. Or combine watching a movie with another idea on this list.
Spa Night
Run a hot bath with your favorite bubble bath and use that face mask you saved. Soak your feet. Paint your nails. Do whatever spa things make you feel relaxed and happy.
Bake
Baking is a relaxing activity with a delicious payoff. Take the evening and bake your favorite sweet treat. If you do this early in the night, you'll be able to enjoy it while doing another activity like reading or watching a movie.
Play a Video Game
Video games aren't only for boys. If you have a game you enjoy, give yourself a few hours to play it. Or invite friends over and play a game as a group.
Do a Craft
Is there a craft that's been on your Pinterest board forever? A hobby you don't have much time for? Dedicate the evening to it. Make sure you have all the supplies beforehand to ensure your night goes smoothly.
---
Put having a cozy night on your calendar this week. Pick an activity off this list and make the most of your night. You'll be surprised how refreshed you'll feel afterward.