Summertime means beach time! There's nothing more relaxing than a day spent lounging in the sand and listening to the ocean waves; the sun on your face and the breeze in your hair.
But did you remember to pack sunscreen? Oh, and did you bring something to do if you're not getting in the ocean? What about water?
You don't want to forget something and ruin your beach day. This list helps you ensure you have everything you need.
The Essentials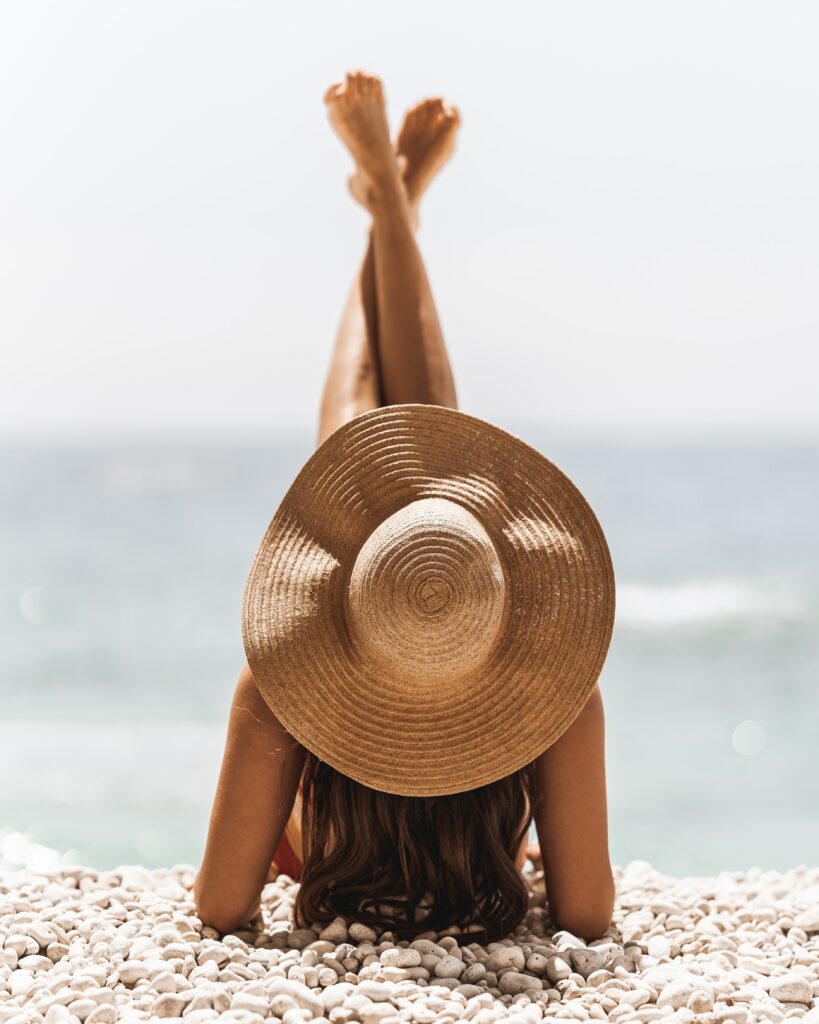 Beach Bag
The first step in packing a beach bag is finding a bag to use. One that's lightweight, roomy, and has pockets is perfect to hold everything you need. Canvas or straw bags work well, or you can go for a waterproof one.
Sunscreen
Sunburn and skin cancer are no joke. Make sure to pack plenty of sunscreen (at least SPF 50) and re-apply every few hours, especially after you've been in the water.
Hat
Protect your head with a cute sun hat or sporty baseball cap. Not only will this help shade your face, it can help deter sunburn and heatstroke.
Sunglasses
Don't forget eye protection! Squinting in the sun all day is no fun and bad for your eyes. Sunglasses are a necessity. Just make sure they're not your favorite pair (in case you lose them).
Water
Staying hydrated is important, but fresh, cold water isn't always accessible on a beach. You can use a disposable water bottle, but a metal one will keep your water cold longer. Plus, it's more environmentally friendly.
Swim Cover-Up
Whether swimming or sitting, a swim cover-up is a must. It'll keep you warm if the weather changes and protect your skin from the sun.
Beach Towel
You can't forget your towel! If you don't want to haul chairs to the beach, this is a great alternative. It can also protect your car seats after swimming.
Nice to Have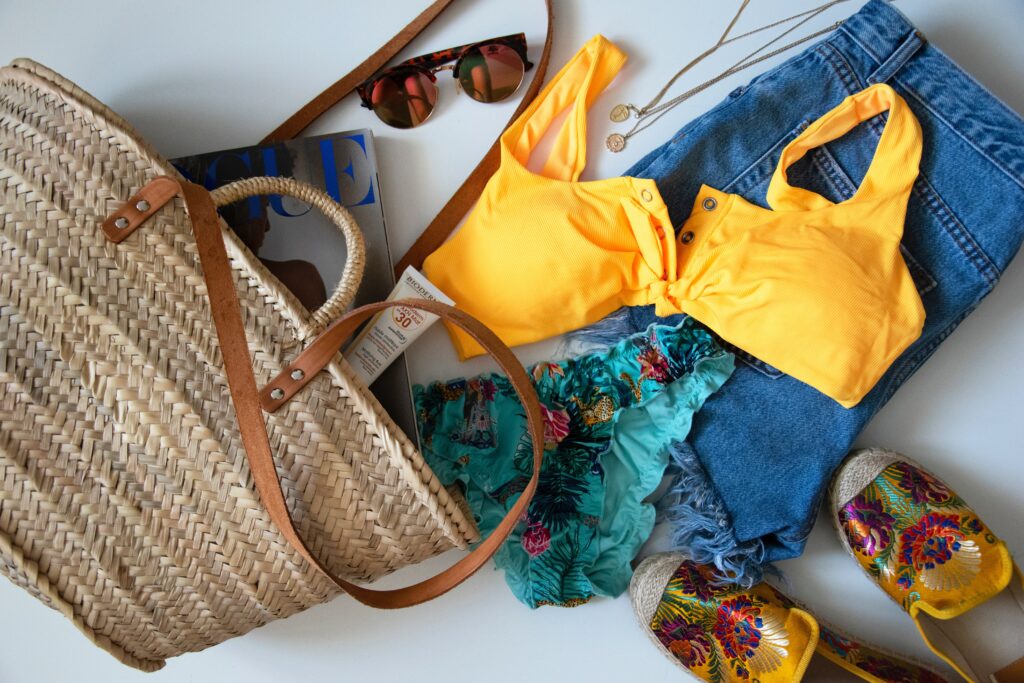 Chapstick
The salt air can dry your skin out. Prevent rough lips by tossing some chapstick in your bag.
Shampoo and Conditioner
Ocean water can do a number on your hair, leaving it stiff and salty. If the beach has showers, bring travel-sized shampoo and conditioner for a quick wash before you leave.
Waterproof Phone Case
Protect your phone from unexpected waves or weather by getting a waterproof phone case. It'll also let you take your phone in the ocean for pictures.
Snacks
There are plenty of non-perishable snacks you can bring without needing a cooler. Things like pretzels, granola bars, cheezits, and cookies are all tasty choices.
A Book
An afternoon on the beach is ideal for catching up on your reading. If you're not a physical book reader, an e-reader works too.
Portable Speaker
A Bluetooth speaker is perfect for vibing on the sand. A waterproof or outdoor one will ensure it stays intact.
Beach Games
There are lots of options for fun beach games. Frisbee, football, spike ball, cards. These are great for group activities between swims.
Which of these is most essential for you?